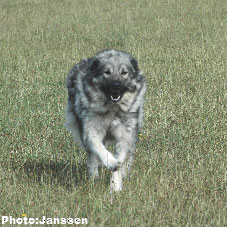 After a night of relative rest, because the heat was intense, we again went to the "ranch" of Sylvie.
First we arranged the mating of Gara and Beli. The rest of the morning we met and took pictures of the other Sarplaninci from Sylvie and Franck. After Zero-Beli there were still another 9 Sarplaninci.
They first released Banja Luka, who raced to the kennel of the mother with the small ones, to be reunited with her puppies, without any aggression towards foreigners that we were.
Banja Luka is the daughter of Lord Beli Ste Kot North and Les Montagnes serbes Bréhat.
It is a strong and tall bitch, having the phenotype of her mother and the character of her father, because Bréhat would never have accepted foreigners, without turning a hair, on her territory. She had seven puppies from father Efoly's Uthan. The male puppy, which was considered as the choice of the litter had the mask very like the one of my kennel.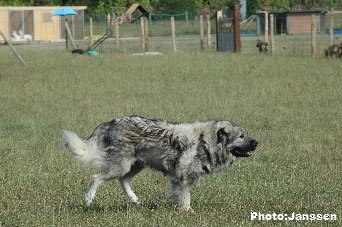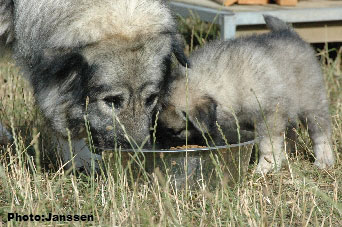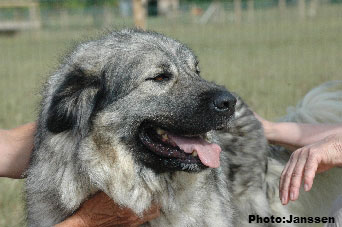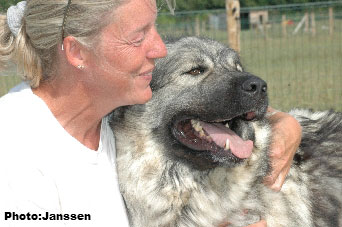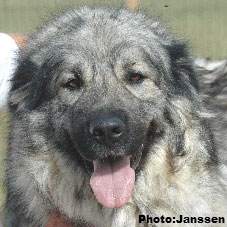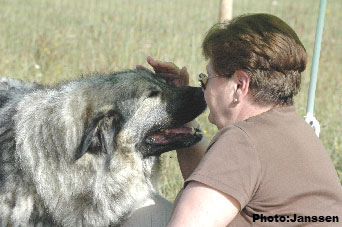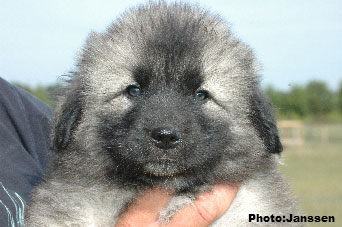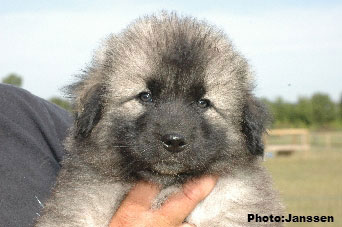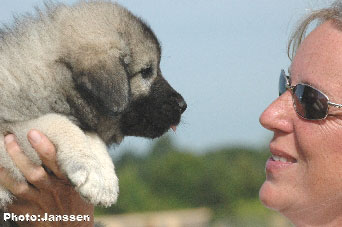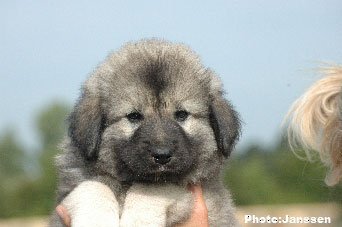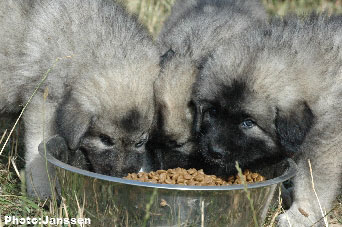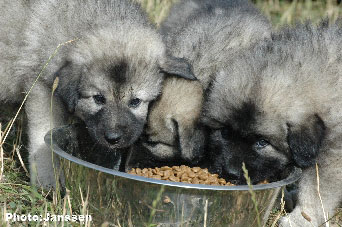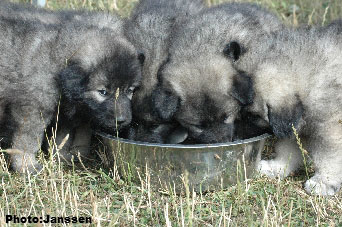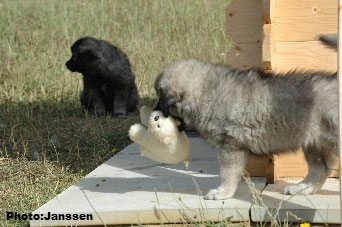 The next that came in a large enclosure, in the company of the Australian Shepherds, was the male Doudou. He is the son of Bojan des Gardiens de Brocéliande and Toundra des Hauts de Malforet. He has an exceptional size and from the anatomical point of view and gaits, he is very correct. I want to emphasize the excellent rear angulations, which is very difficult to see with dogs of such a tall size. The head is also without any remark, but not the type which I personally love. I like the nose a bit shorter and a little deeper. The head is of his mother Toundra, but with a more beautiful expression. I told myself that, apart of my taste, he should greatly please other fans of our breed and that he will be a much appreciated stud.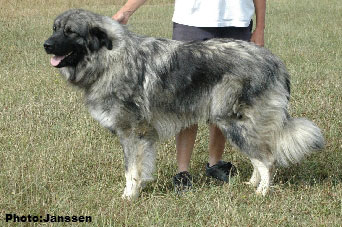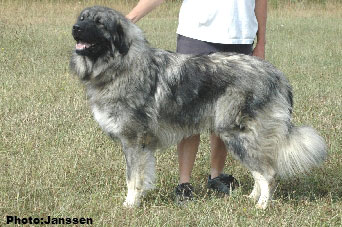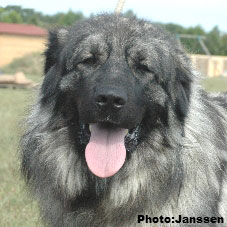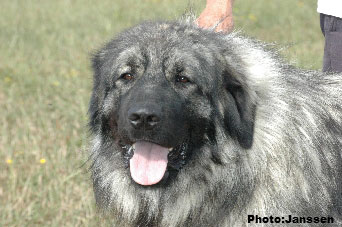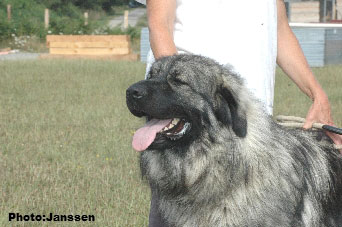 After the friendship linked with Doudou, we entered into another enclosure where Awaï des Guardiens de Brocéliande jumped on my shoulders to give me lots of kisses. She is the daughter of Murko and Les Montagnes serbes Bréhat. A great size, a little less resembling her mother as she also took some characteristics from Murko. A cream of a bitch!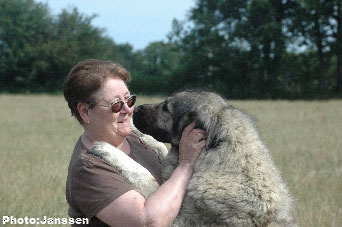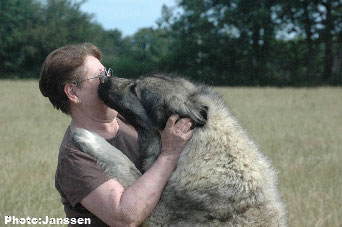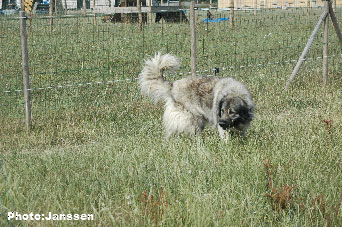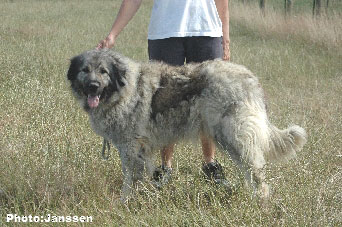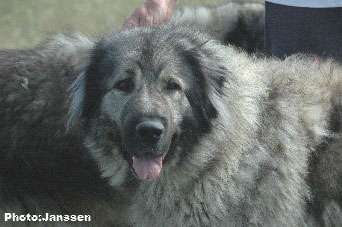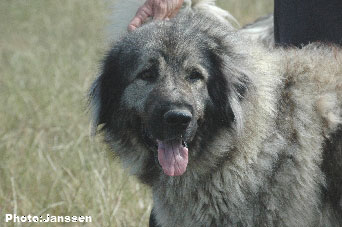 In her company was Balou. Balou is a result from the wedding of Efoly's Urko and Toundra. A large size, well built, with beautiful gaits and the head that also more resembles the mother than the father. Again: no problem to walk in his kennel.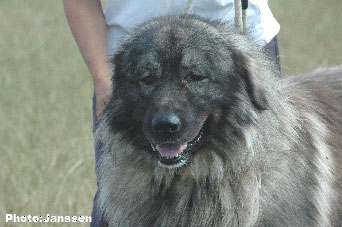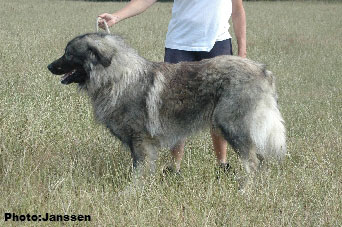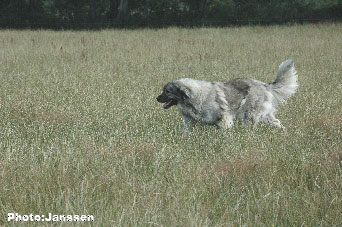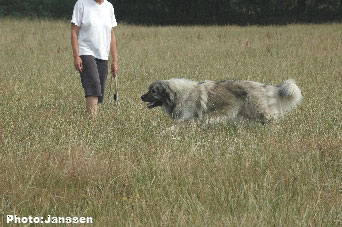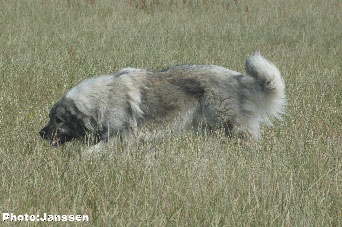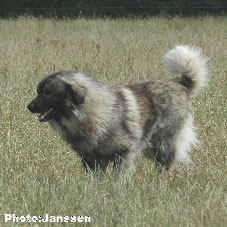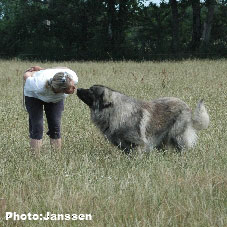 The following "couple" was composed as following, Dryade and Bojan. Dryade is the last daughter of Bréhat, who stayed with Sylvie. She has a normal size, differently from Awaï and Banja Luka and for the rest she is nearly the carbon copy of her mother. Her father is Zero-Beli. I like her very much, she has a very nice head with glasses, elegant and nice like all the other dogs of Sylvie, excepted Toundra.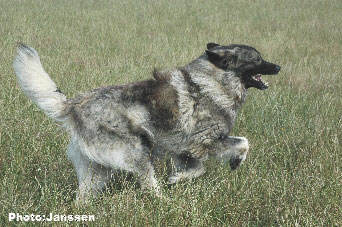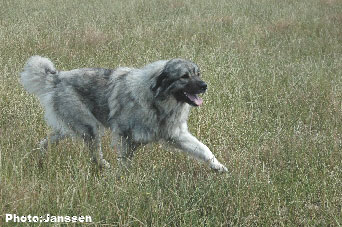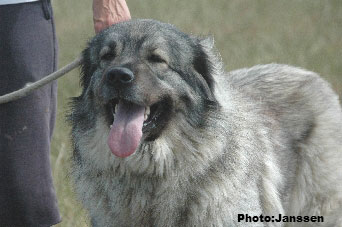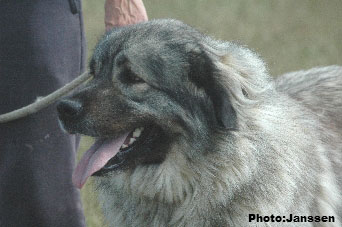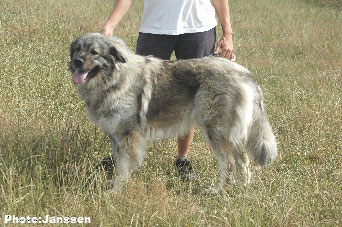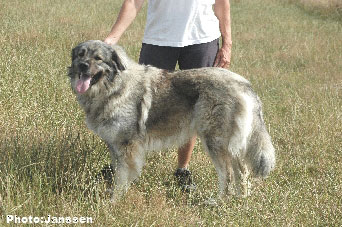 Bojan, Banja Luka's brother is also a very successful stud. Fairly tall, with a good anatomy and beautiful head. It is a combination of Lord of Beli and Bréhat.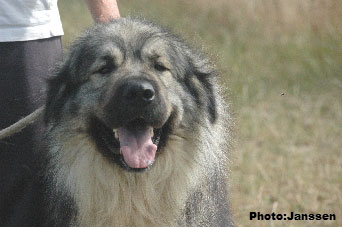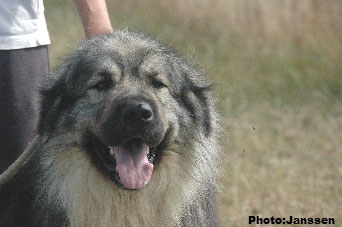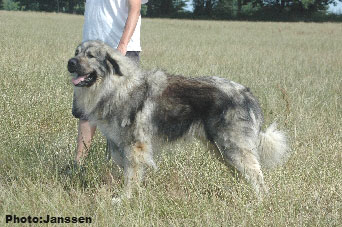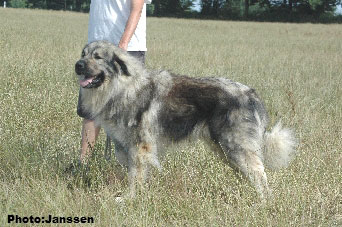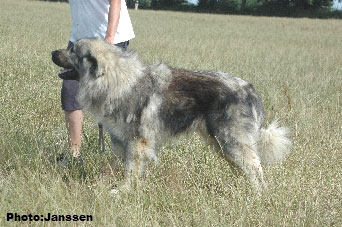 The one who amazed us with a certain resemblance of our Qaravouk was Efoly's Uthan. A dog of the size of approximately 71-72cm, very big fur despite the shedding.
A head with a very nice expression and almost "smiling". He is the son of Oural des Hauts de Malforet and Efoly's Nawaï and back there is the brother of Qaravouk-Qarahoum!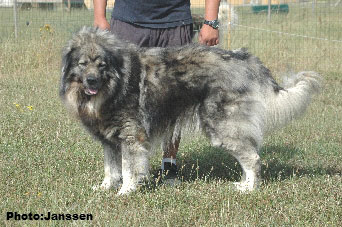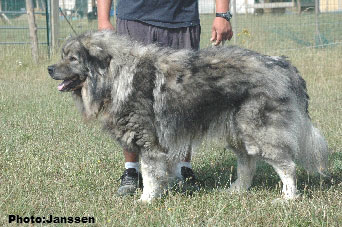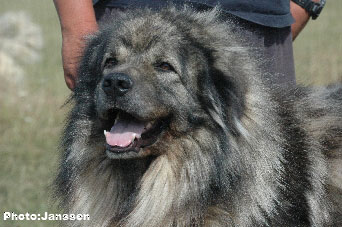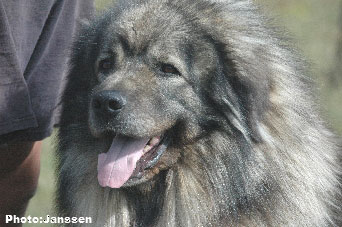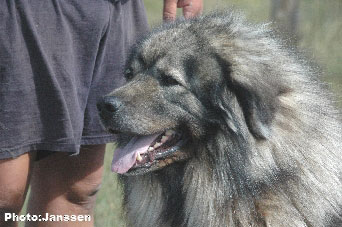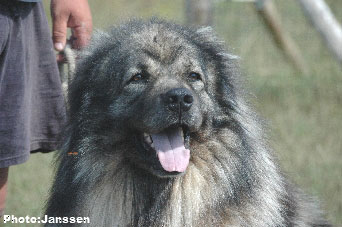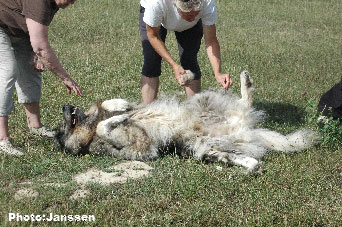 Then we had the opportunity to meet Baccara, who became recently mom. She is the sister of Balou. Like all children of Toundra, she has a perfect body, beautiful angulations. The head is feminine; there are just the ears that are laid back a little.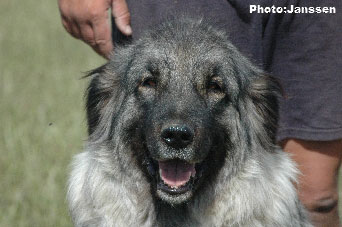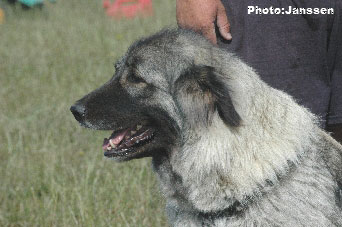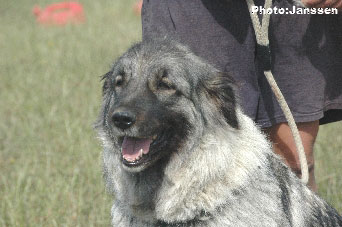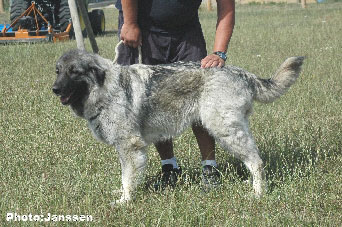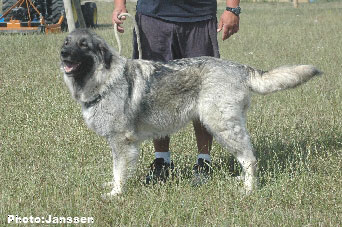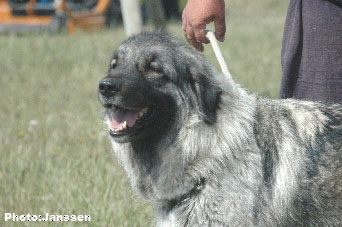 Finally it is Toundra who came to show herself. Currently she is part of the retired ones. She tried to intimidate us, but ultimately, very happy to receive so many hugs of her owners, she forgot to be angry. She is quite tall seems very powerful. She is an excellent guardian.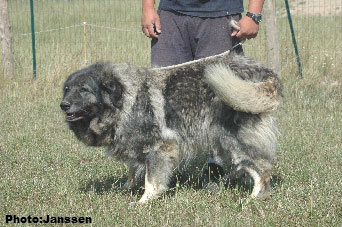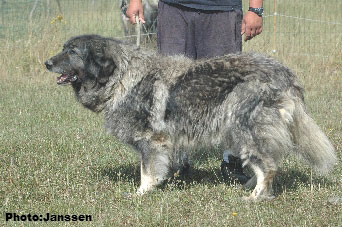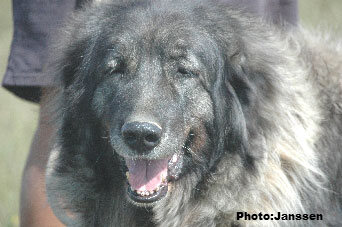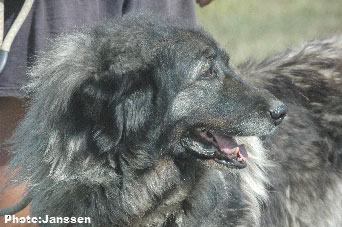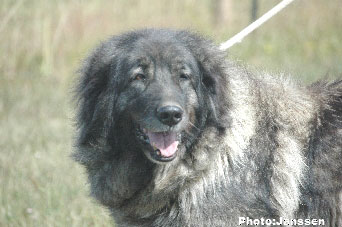 Sylvie and Franck can be proud to own 10 Sarplaninci all in the appropriate standard, all well built, with beautiful gaits and with very pleasant character but still remaining excellent guardians. It must be very nice for future owners to find such a dogs that seem so nice, of easy contact. They like big Sarplaninci and it worked out quite nicely for them, without having too heavy dogs. After visiting the « ranch », Sylvie and Franck invited us for a lunch at the restaurant on the way towards Plöermel.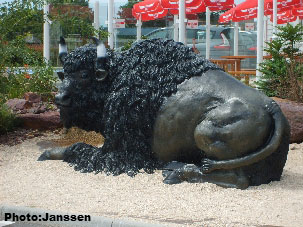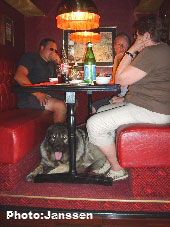 In the afternoon Huguette, me and Gara have made a big tour around the « Lac au Duc » and the « Parc des Hortensias ». It was very beautiful and the visited places were very quiet.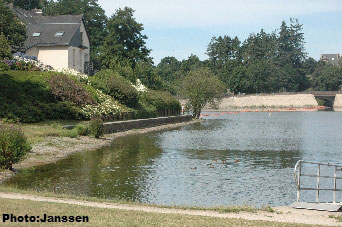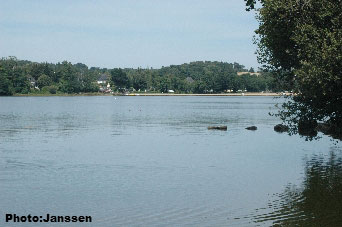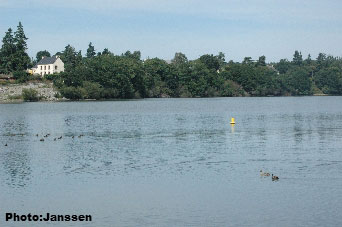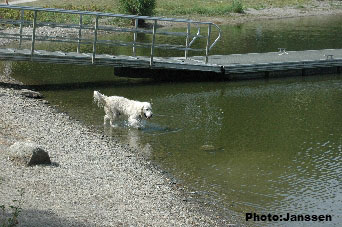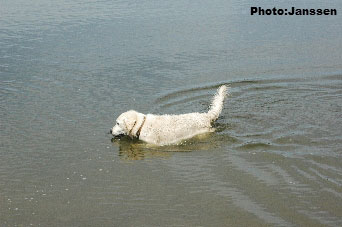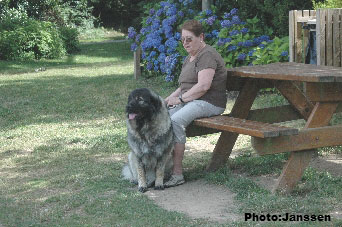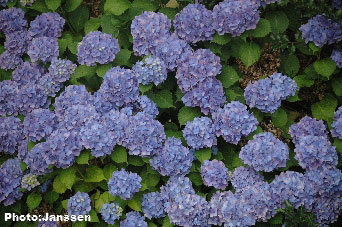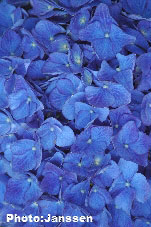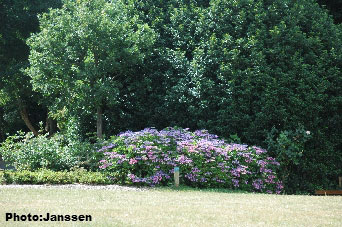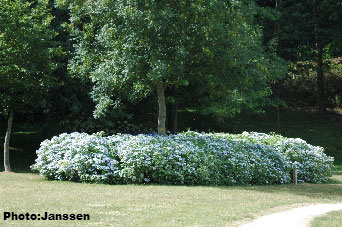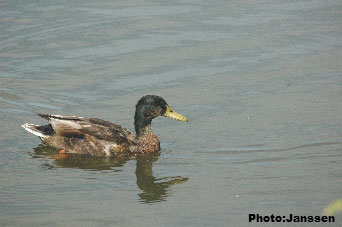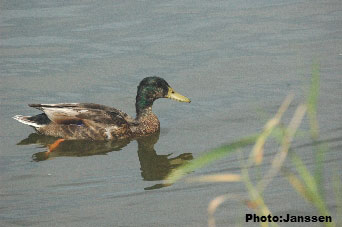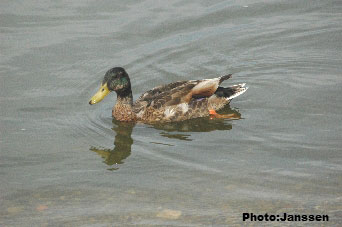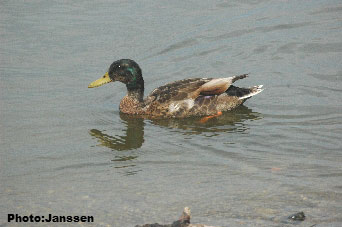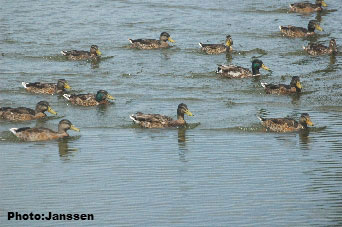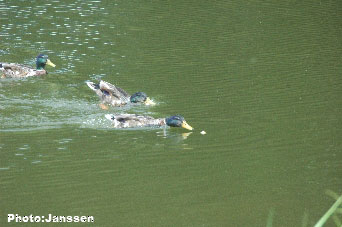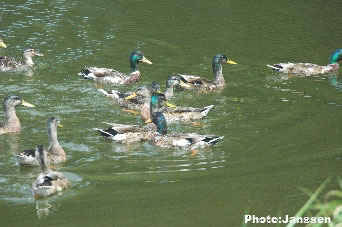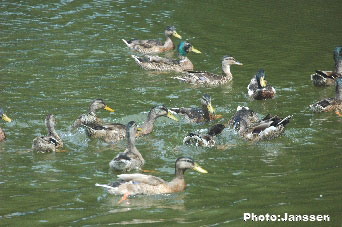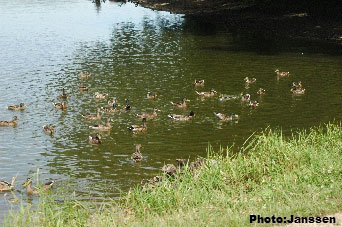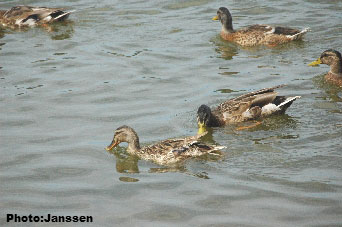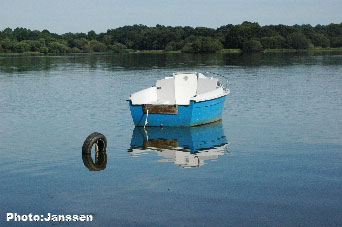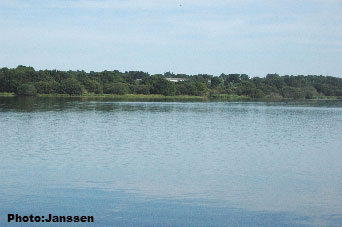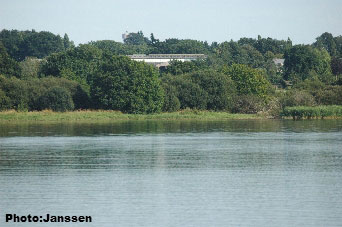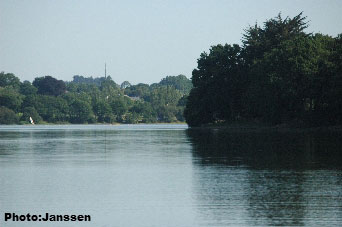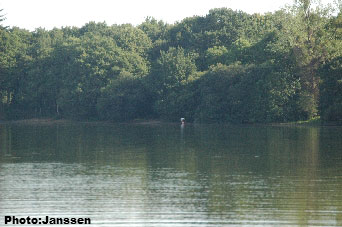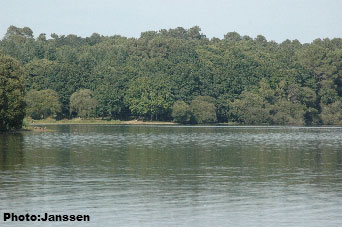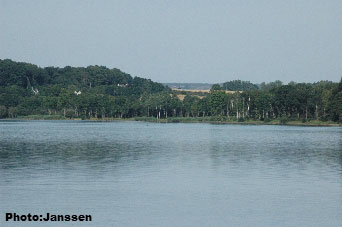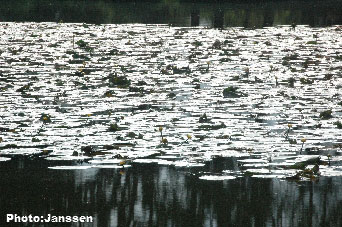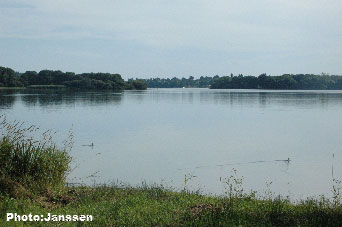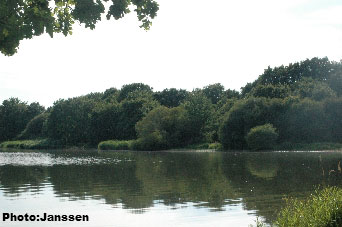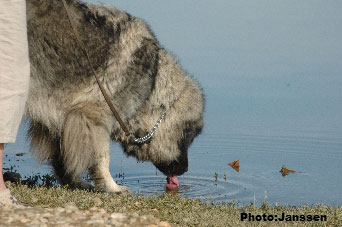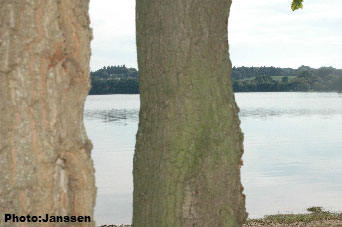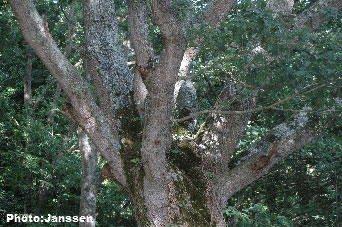 That evening we visited the city of Plöermel and had a dinner in a very nice restaurant. The next morning after saying "goodbye" to Sylvie and Franck we went on the road back home and everything went well. The trip was very short, but a total change of scenery. I felt like taking a real vacation. Thanks again to our hosts, their home has been more than warm and friendly!