I will continue with the dogs we have seen in Mladenovac. After those from Marko, we went in the neighbourhood of Marko, at Mr Bojan Terzic and there we saw the young male Maximus. I like Maximus. It is a powerful male, Karabach, I had no remarks on him. Some will maybe notice that the tip of his tail slightly winds, that did not bother me. This dog has beautiful gaits. I do not recall his origins, may be that I was not been told.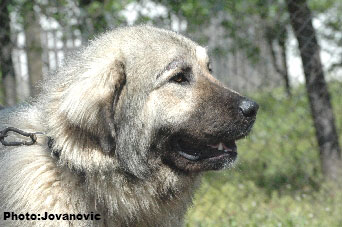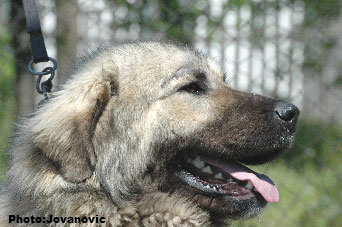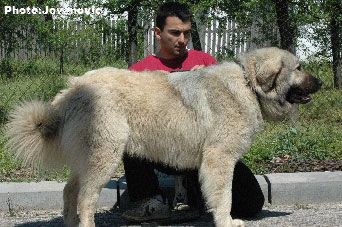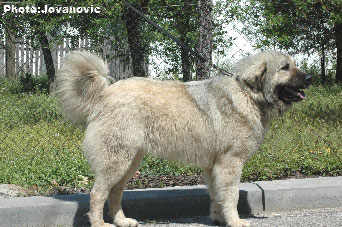 The next kennel was the one of Mr Slavisa Miljkovic. They live in a big house, a new construction, which explains why the dogs did not yet have any permanent facilities, the male and female that we saw at the entrance of the property, were put in "not desirable" boxes, and very restricted.
Slavisa showed us first a female, quite old, Kobra. Kobra would give birth within the next days. She was very restless; probably excited because she was taken out of a box, and it was hot too, which explains why my pictures are not of good quality. Kobra is the daughter of Aleksa and a granddaughter of the old Murdza.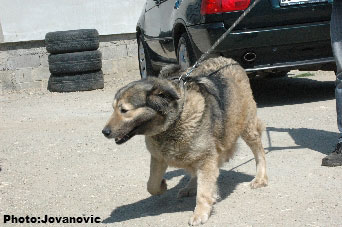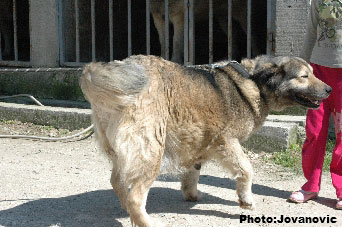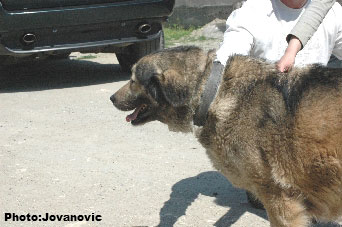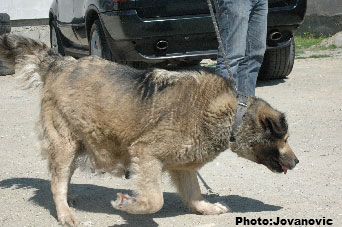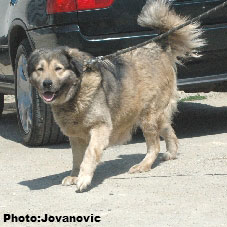 The dog we saw afterwards was the young Pasa, he was not even one year. He is a son of Sapi from Dinic and Hura. This young male I liked a lot, he resembles a lot his father, which I greatly appreciate. He certainly represents a valuable genetic material and he will probably also have a very successful career in exhibitions.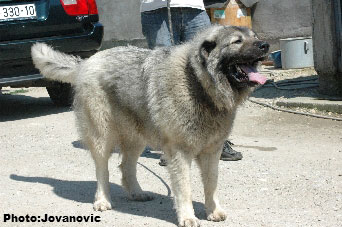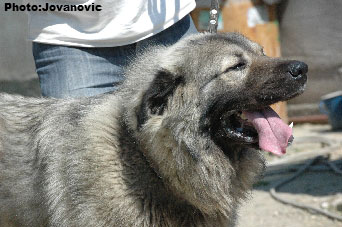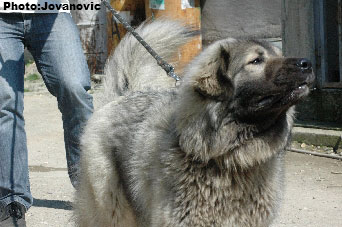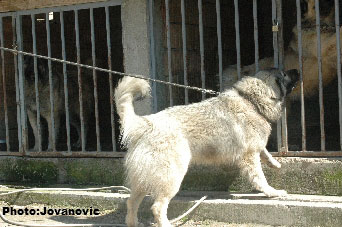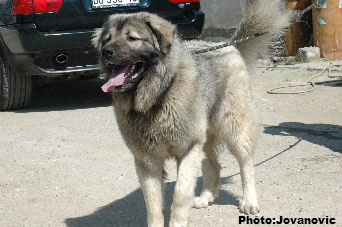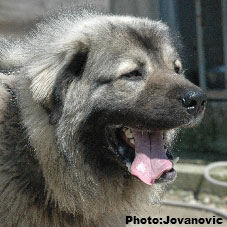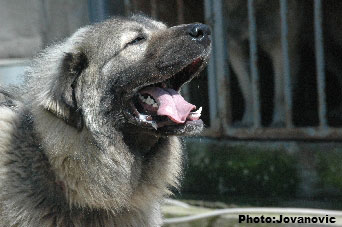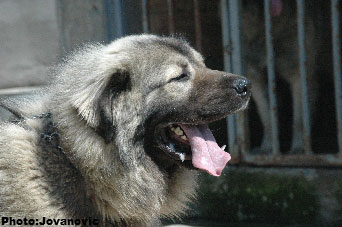 Then we saw a beautiful female, Vidra, whose origins I do not know. This female will certainly also has success in the kennel and in the competitions.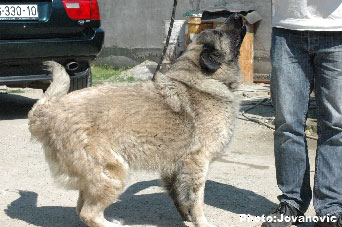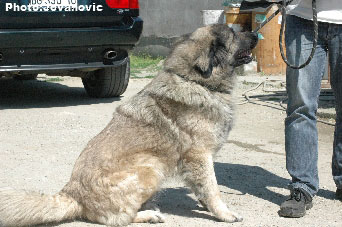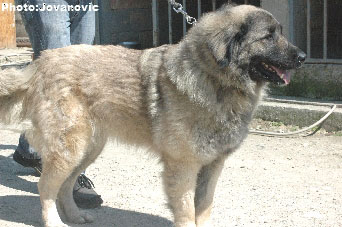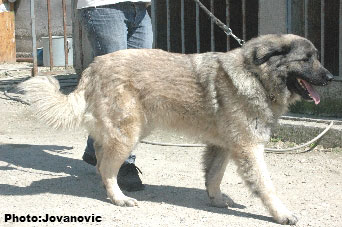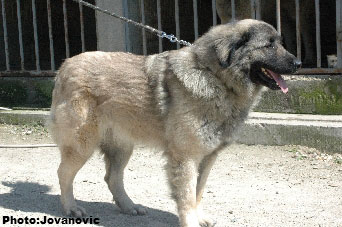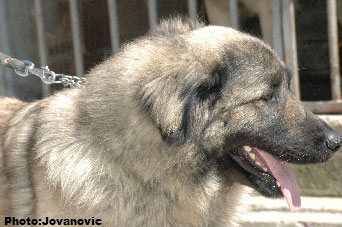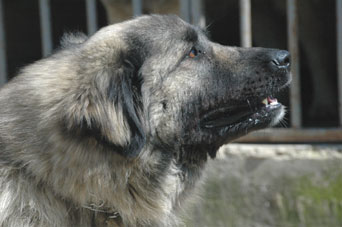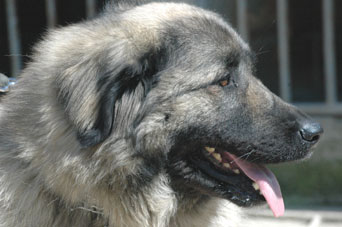 The biggest impression of this visit was for me an adult dog, Meda from Martinovic. This dog was very compact, with an excellent bone structure, excellent in movement and with an excellent character. However, as many dogs from the mountains, his eyes were too light.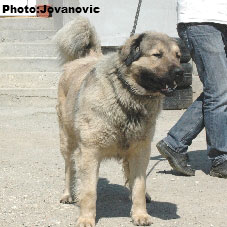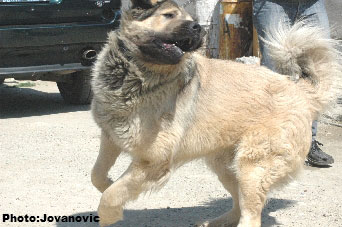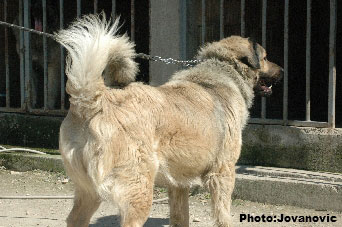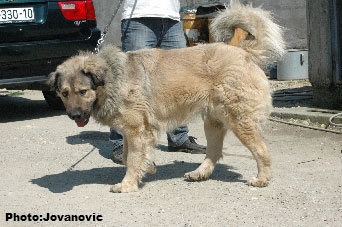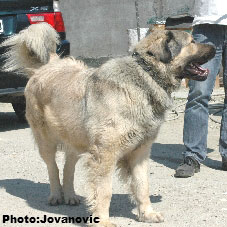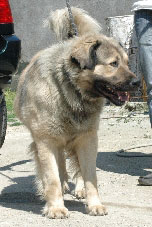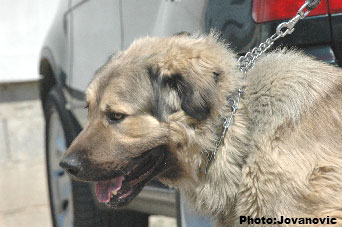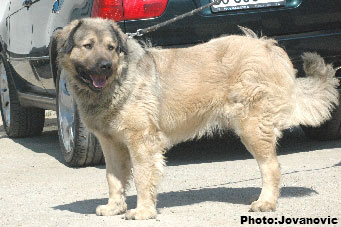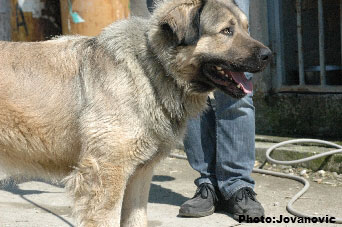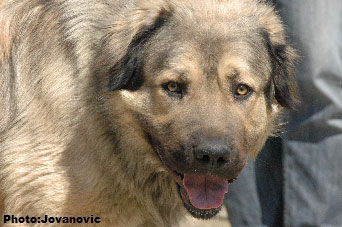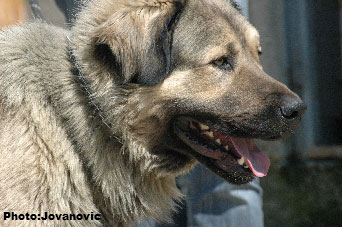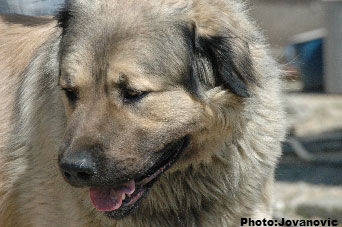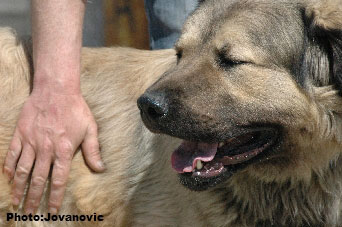 At the end another old female was shown to us, I liked her better than Kobra. Unfortunately I do not know their genetics!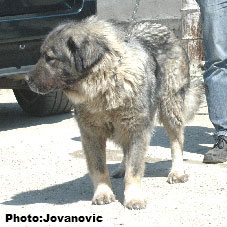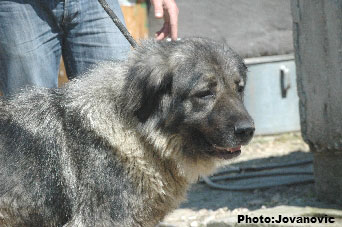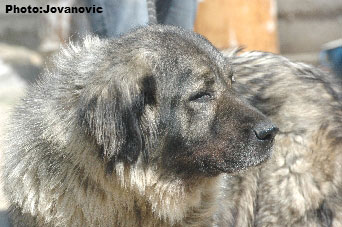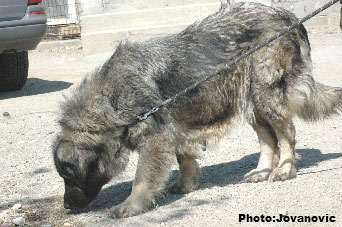 The next visit was on the plot of Mr Milija Milojevic. The plot is located on a hill, in a beautiful nature. The plot was big, under fruit trees, perfect conditions for the dogs, but the dogs, unfortunately, were only free when Milija was there. As Milija has an old "mehana" (pub) in Mladenovac, which now is a restaurant, he does not have much free time. But Milija, like all those good young men, is a lover of our beautiful breed. His dogs are of a type different from those we have seen elsewhere, there are quite heavier than the others.
The first one we saw was Maza, a female of 2 years. She is very corpulent and aggressive. She did not allow me to approach her. Her gaits, I could not enjoy them because she was attached to her kennel.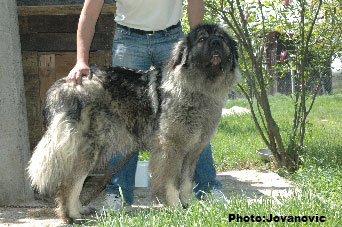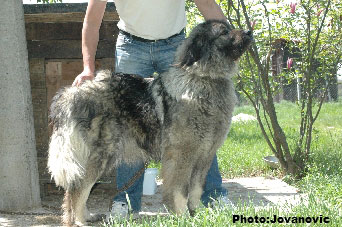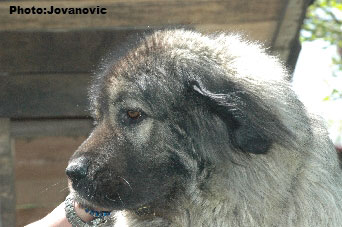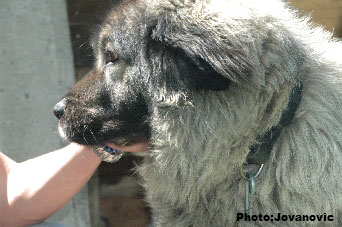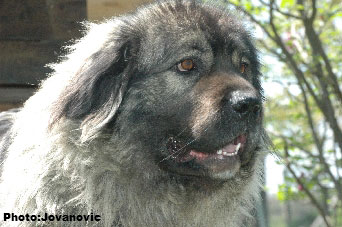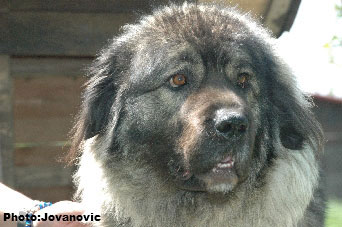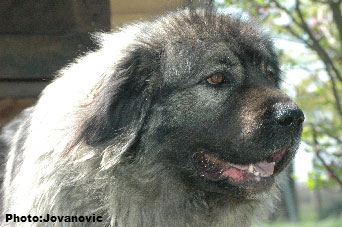 A little further on the plot was her mother. She had the possibility to drag her chain along a metallic wire, so she was more moving. Between mother and daughter was a big resemblance.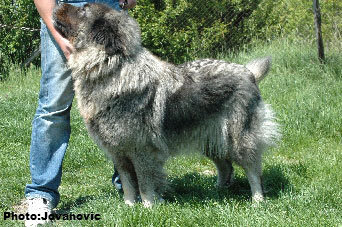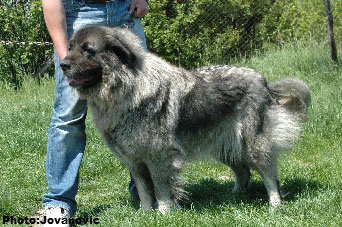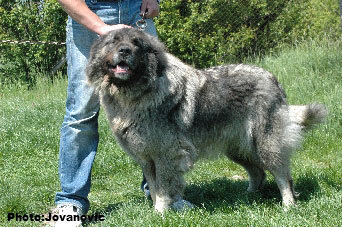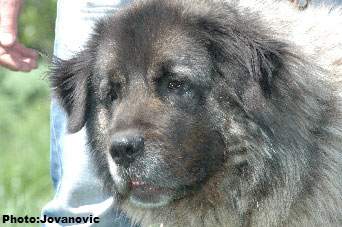 I liked the most the third female, the white Cica-Bela SKN (Quiksi x Labela) from Stepanka. She is very mobile, has very nice profile lines; is very well built. Too bad the judges still have prejudices when it comes to white Sarplaninci, otherwise she could make a very good career.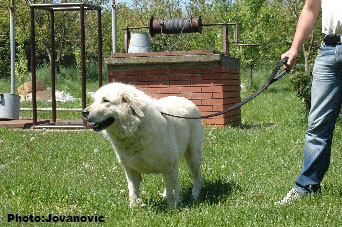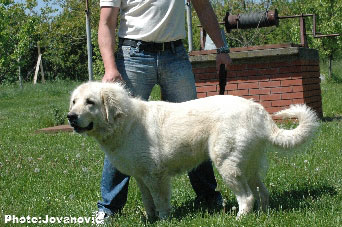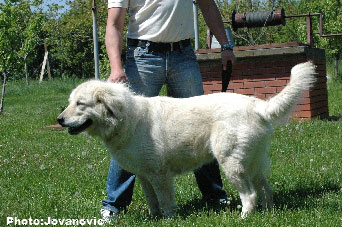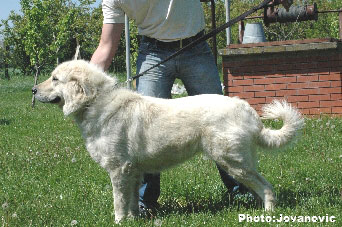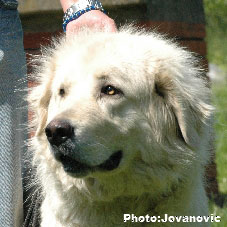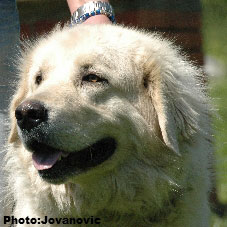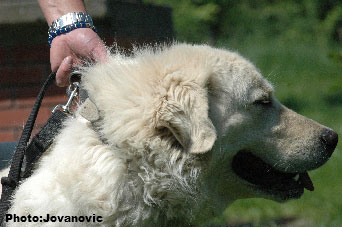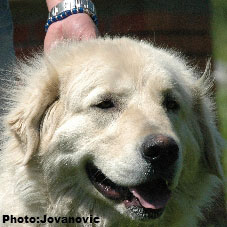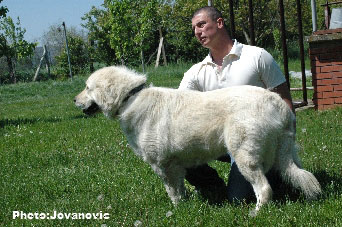 At the end Milija showed us his male, Tajson SKN, if I understood properly he is the son of Murko and Lara Ravangradska. Tajson is a nice male, a little heavy. I guess he is the father of Maza.