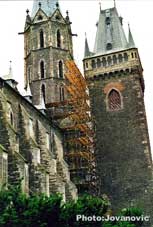 We decided to renew the mating of Taras x Veca. As we again remained a few days with the Polgar family, we started to visit the Czech cities and even more their most known medieval castles.
The first city, which we passed through, was Kolin. This old imperial city, which Otakar II founded in the 13th century, is located at approximately 55 km from Prague, on the Laba river. The city is known by its cathedral St Bartholomew which was also built in the 13th century.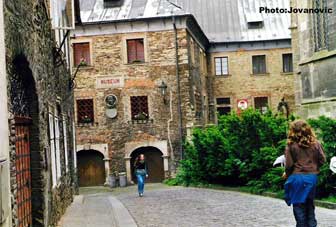 While passing we also saw the museum, devoted to Dworzak, located very close to the cathedral.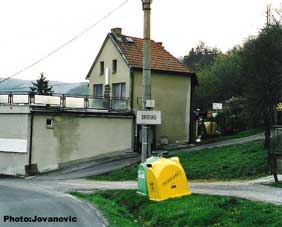 The following excursion was the city and castle of Rakovnik. All the visited cities and castles are located in central Bohemia and all are in the Gothic style.
After the village Srbsko, who knows how it got this name, and that intrigued us very much, we arrived at the town of Rakovnik surrounded by the forest and the fields of hop.

Here are some pictures of the most known places -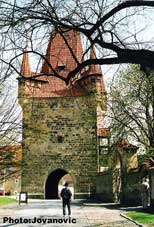 the Door of Prague (picture 4),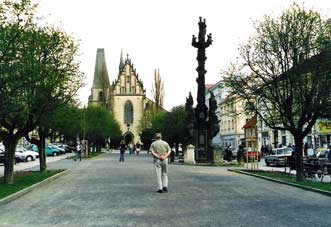 the Place of Hus














and the museum of the city which is in the castle.




Followed the visit to the splendid nearby castle, Krivoklat. It is one of the oldest fortified castles and most important castle belonging to Bohemian kings. It originates from the 12th century, it was also built by Otakar II. Inside the castle is a splendid chapel, the royal room with exhibition of the paintings and Gothic sculptures, a library with 52000 units, a very known prison with the room for tortures and mechanisms for this goal.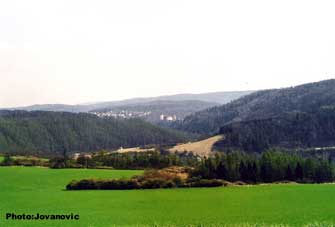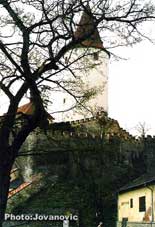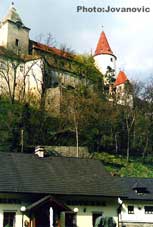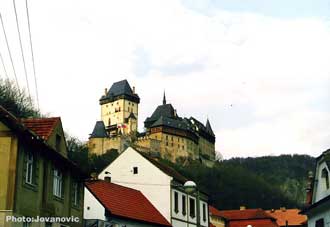 The most known of all the Czech castles is without any doubt Karlstein. It was built by Carl IV in the 14th century and its purpose was to preserve the crown jewels. It underwent several transformations, however its medieval aspect was preserved. Notice its position.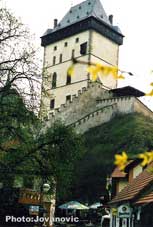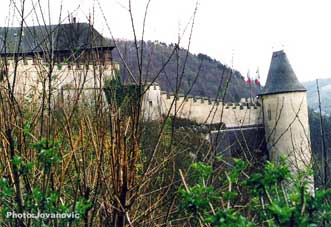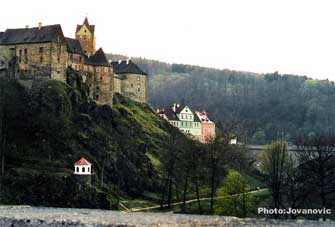 The last castle we visited was Loket. It is a charming fortified royal castle in Gothic style whose construction was started in the 13th century on the foundations of an older Roman building. It also underwent several transformations and in the 19th century, it was used as a prison and that until 1949. Nowadays it is a museum for the collections of the old porcelain, archaeological and historical remains.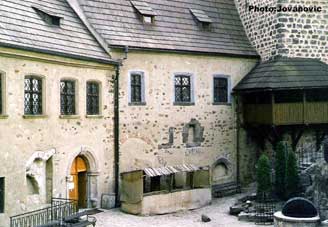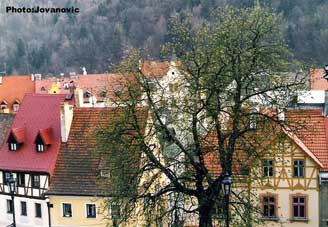 From its terrace we had a splendid view on the city, as the castle is located, like the majority, very high on a rock.
From this trip I brought back some pictures from Taras and Murko. Murko became "adolescent".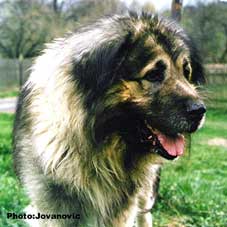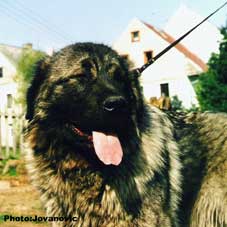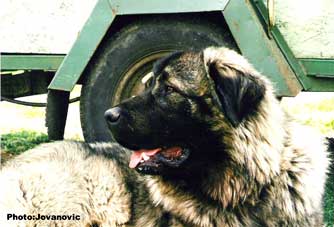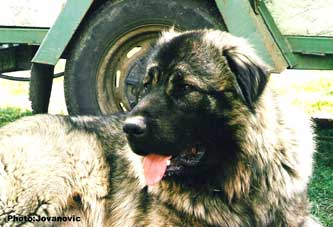 As Stepanka and Andras were getting ready for the exhibition in Brussels, we went to Prague, to collect the visa. Here some pictures of this beautiful city which can not just be quickly visited.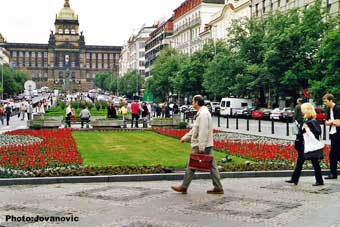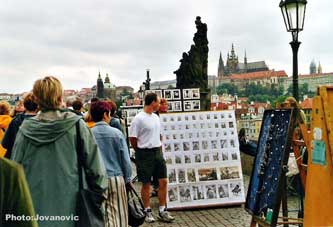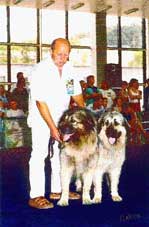 And to finish, here a picture of the winners of the exhibition in Brussels: Taras and Goldi.