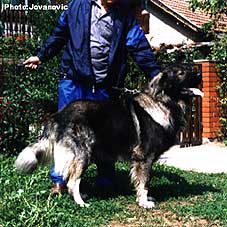 After visiting the town of Velika Plana, we went to the town of Cuprija, the birthplace of my husband, where a CAC exhibition was held. Unfortunately, as there were only twelve Sarplaninac, we arrived when the judgements were already done, just in time to hear dissatisfaction and criticism. That day the judge was Mr. Skipic. In fact the most beautiful dog did not win; the winner was the champion Bak from the breeder Goran Neskovic. Bak was the son of Dik, the nice dog that Goran lost short after purchasing him. Bak was not nice, he had an ugly head, a too long muzzle and he just changed owner.
I had a conversation with Mr. Marko Marinovic, the owner of Reks, who as per logic should have won at this exhibition.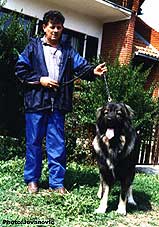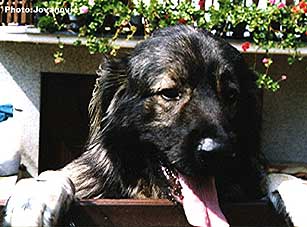 Mr. Marinovic knew my husband and took us in the front of his house where we made a few pictures of Reks. Reks was 2, 5 years old, was a descendant of both parents Vujanski; he was very tall, very pleasing and walked correctly.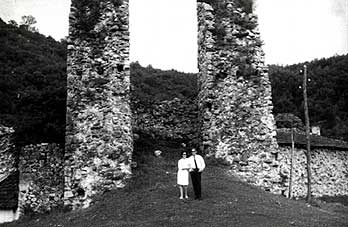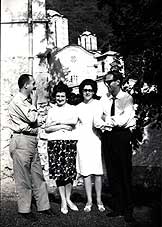 After visiting the graves of Stan's parents and grandparents we went to "pilgrimage" to the monastery Ravanica, to which all Stan's youth is related. Also at the day of our wedding, many years ago, we visited this monastery.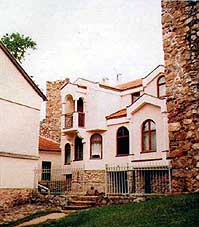 The monastery Ravanica with the church of holy Ascension and the buildings surrounded with a strong defensive wall with 7 towers is located at the foot of Kucaj Mountain, in the village of Senje near Cuprija.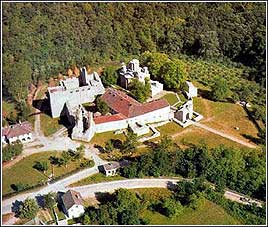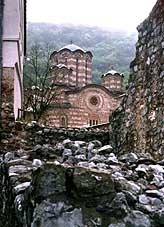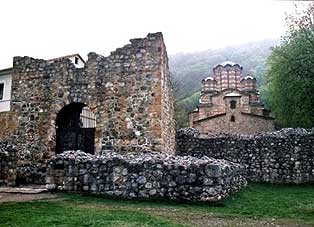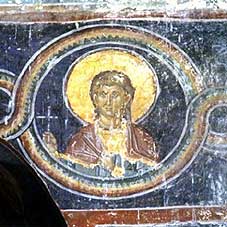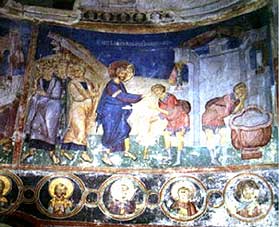 At the spring, all the mountains surrounding the monastery are purple due to wild lilacs in blossom. The monastery is the foundation of Duke Lazar. It was built between 1375 and 1377, and was decorated with frescos in the years prior to Kosovo battle.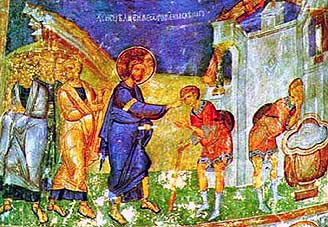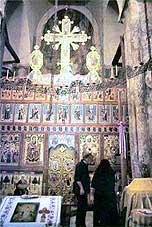 As per its architectural and pictorial characteristics the church of Ravanica was basic source of the new style of art called Morava school.





The church was built in alternate layers of stones and bricks; it is decorated with ceramic elements and rich ornaments in relief. As an important centre of spiritual, cultural, literature and artistic life, Ravanica influenced the construction of a number of churches and monasteries.
Our road took us after to the town of Nis. We went to see Bigor, the son of Dzap Sremgrad, which was sold to Mr. Boban (Slobodan) Petrovic. We planned to mate Seka with Bigor the next spring. We met Boban, roughly in that period at some exhibitions.
We spoke already about the history of Nis in our travel Nr 20 and now we will explain some of its sights.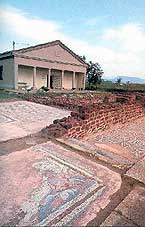 Nis is located on the riverbanks of the river Nisava. In the wide Nis valley, out of urbanised town centre, the existence of a number of roman villas has been confirmed. The biggest space was taken by the settlement of Mediana villas.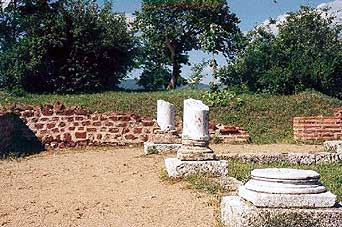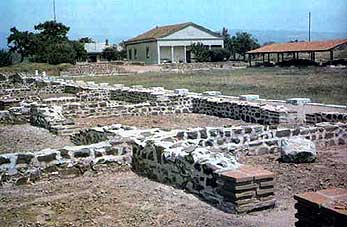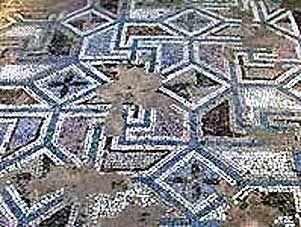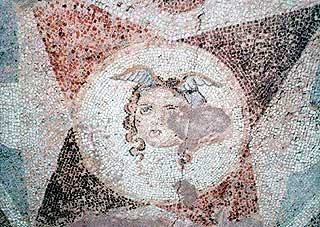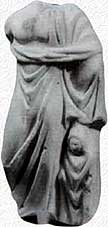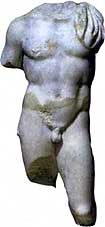 The construction of this settlement most probably started at the end of the 3rd century, but the biggest number of the structures was built in the 4th century. Number of roman objects is from Mediana. They are made out of ceramic, metal as well as decorative objects of marble.
A unique monument from liberation wars in Yugoslavia is Cele-Kula. Cele-Kula was built from the skulls of Serbs killed in the Cegar battle near Nis on 31 May 1809.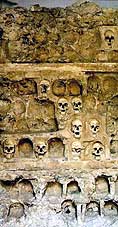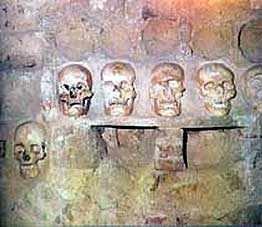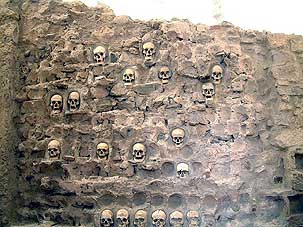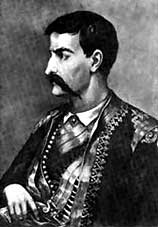 The battle of Cegar in 1809 was a crucial conflict between Serbs and Turks during the first Serbian uprising (1804-1813). From which outcome the destiny of uprising Serbia was depending. Finally, on 31st May 1809, the Turks attacked the most exposed Serbian camp – fortification, excavated on the hill Cegar, which was under the command of Resava Duke Stevan Sindjelic.
The battle lasted all day. Sindjelic did then a heroic act. By shooting in the munitions stock he destroyed the complete fortification, killing himself and a number of Turks
.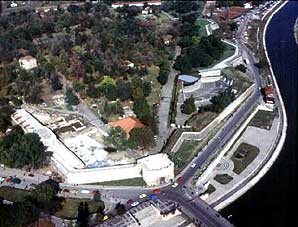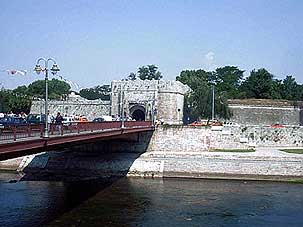 Nis has a nice tower. Its construction started on 19th February 1719, as per decision of Turkish Porta and it was interrupted by the rebellion of Janicars.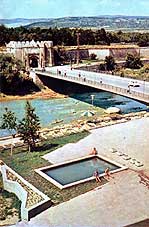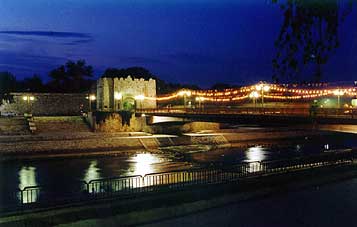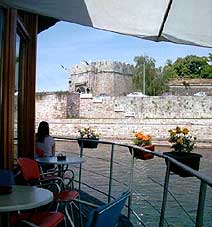 We should also mention the monument on Cegar, building of male Secondary school and Monument of liberators of Nis, built as a remembrance of fights for liberation: 1874, 1877, 1915 and 1918. There is also a very nice court building and Banovina.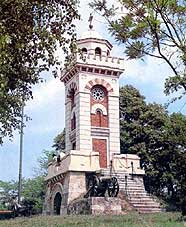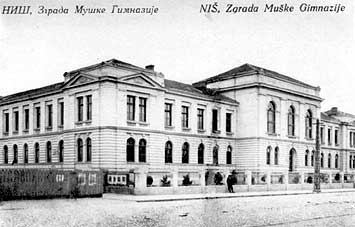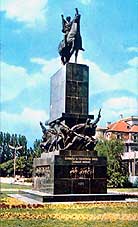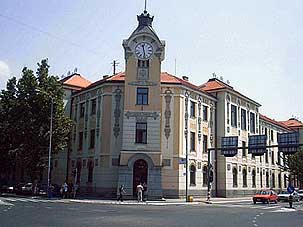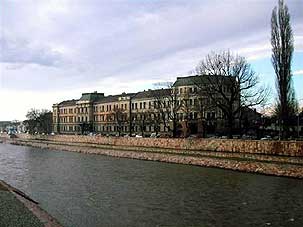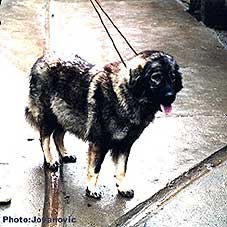 We visited and took pictures of Boban's Sarplaninci. He was working at a village near Nis, where he kept his dogs. Boban was completely new in the "community" of Sarplaninac, and from very beginning he wanted to have immediate success and to penetrate in the group of leading breeders. He succeeded in that as he managed to get a few sponsors who helped him a lot. He also established a number of contacts in the cynologic community. He knew how to charm people. The basic of his kennel were the dogs of Vujanski bloodline but for me the only interesting dog was Bigor whom he got from the town of Velika Plana. He had two bitches from "Lipovacka suma", the better one was Cera (father Bak, mother Cica Vujanska), the other one, whose head and expression I didn't like, was Megi (father Bak, mother Zita Vujanska).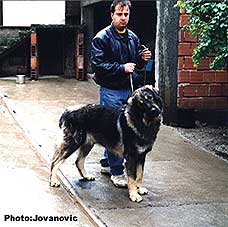 He had two males, Zen Vujanski and Bigor. Zen was the son of Merkur Duca Vujanski and Cera IV Vujanska. As much as Merkur Duca was beautiful as much Zen was unsuccessful. It was a huge dog, nearly 80 cm tall, he had a good character and walked nicely, which is extraordinary for such a tall dog. When head is in question it was like from the cartoon, not to mention at all the expression.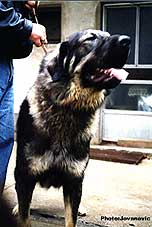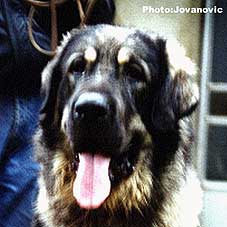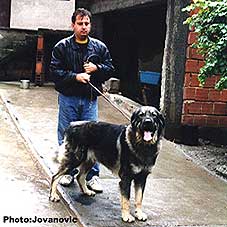 When I looked at him he created in me a mixture of pity and laughter. Boban didn't accept my advice to remove him from his kennel. All of these dogs soon became champions of Yugoslavia.
Bigor was completely opposite; he knew how to be sharp, he had a medium size, little bit over 70 cm, with beautiful head only the position of the back legs was a bit problematic.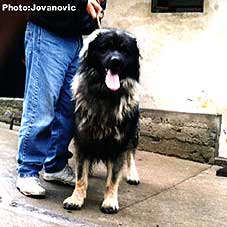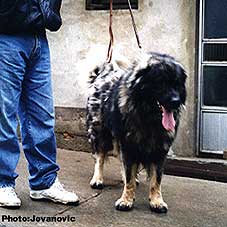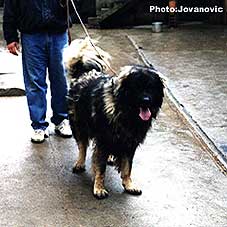 He had an X-ray of the hips and it was OK, which were a rarity and a big advantage. We liked the dog very much and decided to mate Seka with him when the time is right.