Two cynological events are extraordinary regarding my memories from the year 1995. First the World Exhibition in Brussels, which for our breed took place on 5th June and second my travel to Belgrade, 15 days after this exhibition.
51 Sarplaninac were registered of which 11 were from my kennel. The judge who was designated was Mr. Guido Vandoni (I), but after endless waiting it was Mr. Kuffer (Luxemburg) who came to judge our breed. We were very satisfied about the results from the dogs of my kennel: in the Open Class Male in which 4 male dogs were registered Qarahoum was first – Excellent, CAC, Qaravouk fourth – Excellent, Qaradag – Excellent not classified, only Qarasultan got the mark Very Good; in the Puppy Class Female my Seka was the Best Puppy, and her 4 sisters all got the mark "Promising". In the Class Male Champions Orkan was fourth – Excellent, and in the Class of Female Champions Odra was second with RCAC. Paramount was the victory and proclamation of Meda ( already 7 years old) for World Champion, he was the father of our last 2 litters "Q" and "S", present at this exhibition.
All the owners from the dogs of my kennel were dressed in Serbian national costumes, all except Sultan's owner. I registered a group, in the front were female puppies and just behind them the 4 brothers. Although the group was not classified I think the audience noticed it.
Here are complete results from this important manifestation as well as a few pictures mainly from the dogs of "Les Montagnes Serbes".
The shock came one month later. In the cynological magazine "Zivot pasa" (the only one which was existing for a few years for the last 25 years) in the section "Readers letters", under the headline "Odyssee Brussels 1995" here is what I read: "The winning Sarplaninac was worse looking than 80% of Sarplaninac in Serbia and any litter of 6 month old, without selection of the puppies, was better than the winning group", and a little further: "the quality of our unique breed, presented at the exhibition was as per my opinion low". This article was signed by Jelena and Miroslav Drobnjakovic, they came to the exhibition with one Bobtail which they did not know how to do its trimming and which got the mark excellent, don't classified. All my adult dogs were tall and with a weight of approx. 60 kilos, and the group was not "winner" but only participating. As his disappointment was very big I am thinking whether he noticed only 3-4 female puppies which marched in the front of the adult males and which were exactly 6 months old females. I badly wanted to respond him publicly but I abstained. Guys who know everything and nothing will always exist. If he would just have noticed that one of his compatriots, far from the motherland from this breed, is trying to promote in world exhibition this beautiful breed, but no he just decided to criticize. If the world exhibition is the mirror of quality of the breed, in what I am not very convinced, among the registered dogs you could find male dogs which got CACIB and RCACIB in the world exhibition in Bern in 1994, future winner of the world exhibition in Budapest in 1996, the winner of the World exhibition in Brno etc. …, so only the first class representative of the breed. What would this "connaisseur" say if he had the opportunity to see the representatives of our breed (except the winners) in Amsterdam in the year 2002! When the time comes, I am following chronology, I will say one word and show the quality of these dogs, better say lack of quality. In Milan it was a bit better but nothing special.
Travel to Belgrade
My aunt's daughter went to the USA 2 years after I settled in Belgium. We met twice since 1963 and in that year she planned to come to Belgrade in June. So I took a plane to Belgrade to spend a few days together with her. During this travel, without car, only with the camera in the hand I did not bring many useful memories for my site. I did one travel together with "Piksi" (breeder and judge Nenad Stojmenovic) and "uncle Voja" (judge and breeder Mr. Anastasijevic). We went to the town and suborns of Smederevska Palanka. I saw a couple of nice dogs like Kolos Alano Molos, son of Jan od Pece and Alfa-Mici, Arap's grandchildren, one female daughter of Cezar and Alma, the dog Djavol; at Misa Babic, judge and breeder: Fred, son of Dik and Amira, Ada, daughter of Dingo-Ben and Agica, etc. In that time I didn't like that much Fred but now when I am again looking at the videocassette, after getting used to "big headed Sarplaninci", I do like him. Fred is brother of beautiful Fili, uncle Voja's bitch as well as Fejda and Freni, which I already showed to you (see travel 15b).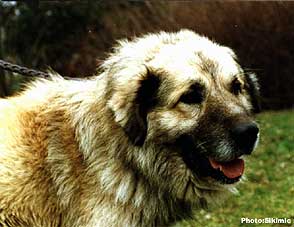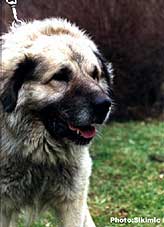 On 29th June my cousin and I, together with Mr. Zoran Ristic visited Mr. Bane Jelovac, also for many years' breeder and judge from the village of Belegis on the Danube bank, not far from Belgrade. He recently lost his only son from appendicitis complication and he talked a lot about that. Apart of female Dina, Indi (daughter of Minor and Ambra od Vuka), Linda, the original bitch fighter, Sep, big male of 78 cm of very dark color and very hairy, I discovered Musa Karabeg, called Aga. As per Mr. Bane Jelovac story this dog was living "incognito" in some storage room and was proclaimed sterile. Mr. Jelovac brought him at his place and later got offspring.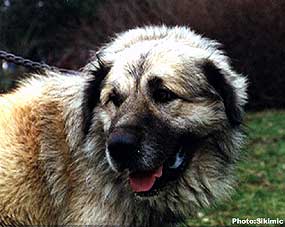 I liked, this already old dog, Karabas with very soft walk. He was the son of famous Karabeg about whom I spoke number of times. He is the only one from whom I have a few pictures from all the dogs, which I saw at Mr. Jelovac and it can now be found in the pedigree of my last two litters, from Taras od Piksija.



During my visit to Belgrade the film "Underground" from Emir Kusturica had his first show. My cousin and I went to see the film, which forced me to laugh on the parody of Tito's period and to cry because of disappearance of the country which was mine, in which I was born – Yugoslavia. This disappearance of Yugoslavia was presented as one island from which parts of land were separating and drowning in the water.

"Man founds strength to survive even in the worst conditions…" Emir Kusturica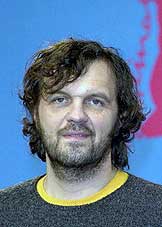 Emir Kusturica studied film art in Prague in Czechoslovakia. After studies he is returning to Yugoslavia and working for television. He made a few TV film. In 1981 he made his first film "Do you remember Dolly Bell? for which he got the Golden Lion award in film festival in Venice. Thanks to this success he plans another ambitious film, which has for a theme feeling of fear in Tito's Yugoslavia.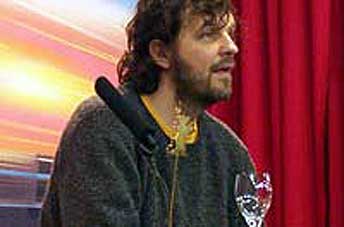 The name of the film is "Father on the business trip" for which he got Golden Palm award in Cannes film festival in 1985. The trademark of Kusturica, mixture of surrealism, tragedy and poetry will appear in 1990 thanks to the film "Time of gypsies". Demanded in the USA he made film "Arizona dream" for which he got the Golden Bear award in Berlin film festival in 1992. "Underground" was made in 1995 and was awarded with Golden Palm in Cannes film festival. This film provoked polemic with bad intentions. Lot of people could not realize critical vision of the author in fantastic and absurd scenes of this masterpiece. Disappointed, he is returning to his first love, gypsies with the comedy "Black cat, white cat" made in 1998. After that "Super 8 Stories" in 2001, "Hungry Heart" in 2003, "Life is a miracle" which was awarded with the price of National Education in Cannes in 2004.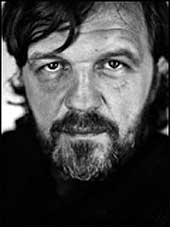 Acting from time to time, Kusturica was together with Daniel Auteuil and Juliette Binoche in "La Veuve de Saint-Pierre" from Patrice Leconte, he is replica of Nick Nolte and Tcheky Karyo in "Man from Riviera", remake of the famous "Bob le flambeur" from Jean-Pierre Melville made by Neil Jordan and which was shown in 2003.