1991 was the year in which we visited many Sarplaninac. We thus, in September, also went to the northern Holland to visit family Laarhuis. We got to know the family in the course of many exhibitions at which we showed Arap. Family Laarhuis had a very beautiful bitch Zaklina od Toplicke, who came from a breeder in Varazdin, Croatia. Zaklina, like our Arap, won numerous champion prizes: champion of Holland, Belgium, Germany, international champion and world champion at the show in Brno.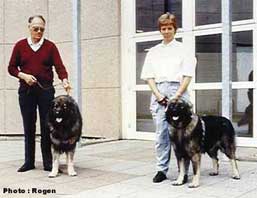 That year, on the 15th of July, Zaklina had her first litter of Sarplaninac in Holland, under the name "of Zaklina", and the father was our Arap.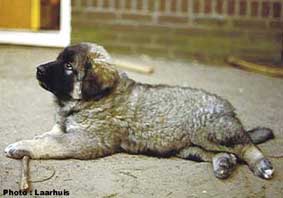 We thus accepted the invitation of the family Laarhuis and traveled to see the litter of four, 2 females and 2 males. The pups were beautiful.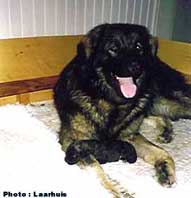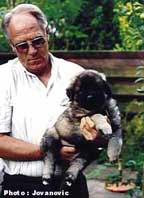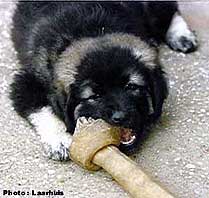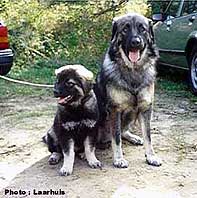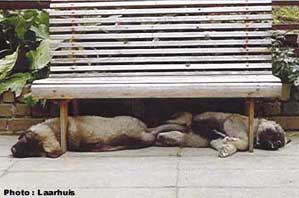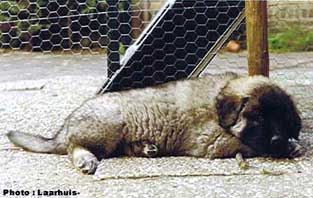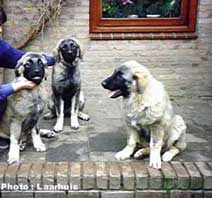 Family Laarhuis lived in a charming multi-level house, in the small town of Castricum. They extended us a very warm welcome and lodged us in the guestroom. Mrs. Laarhuis showed us the town, and in the afternoon we took a very pleasant walk over the dunes, in the sunny weather accompanied by Zaklina, called Jessie.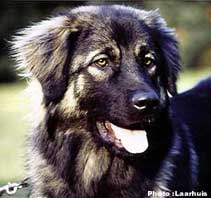 Mrs. Laarhuis kept the darkest female, Nikoleta, called Nika.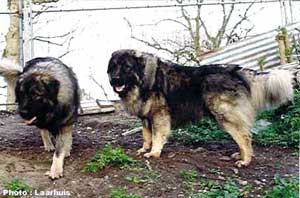 Two males were sold to a friend in the vicinity of Castricum,
another female, Neda was sold to Germany.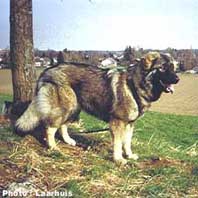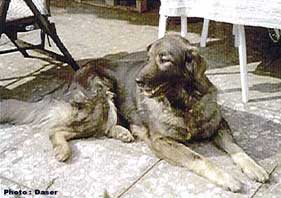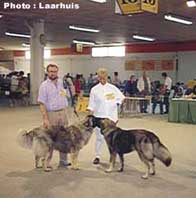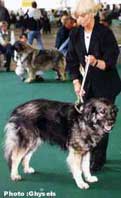 The only dog that really had a successful career was Nika. She also won a few champion titles. I cannot fail to mention her success at the World Dog Show in Amsterdam, in 2002, where she at the age of 11 won RCAC/RCACIB in the champion class, against numerous competitors, and where she trotted considerably better than the majority of the present younger bitches !

Our friendship with this family continued over the years; each New Year I had the privilege of getting a beautiful photograph of Jessie and Nika. Jessie had a long life, on the great pleasure of her owners.