The organizers of the special exhibition of the Sarplaninci in Mladenovac trusted me and gave me the opportunity to judge at this nice exhibition. It was perfectly organized and the beautiful weather contributed to the success of this exhibition. Everything went well and never before have I seen in Serbia more disciplined exhibitors and visitors. There was no single complaint, protest, not a dirty word, no shouting, no whistling. Even more, I've never had Sarplaninci who all, without any exception, let them be checked and palpated, without showing any resistance or problems. No dog has shown aggression without reason. One would think that all these dogs had already the habit of being exhibited!
I judged the males starting from 9 months and all the following classes. My opinion is that their quality was average, but I was glad to notice that there was no dog out of the type, and also not with lymphatic characteristics. Only one single male was holding, when in static position, the tail between his legs, which is also positive, because in the West I have the opportunity to see this frequently, especially at big exhibitions like the one in Dortmund, and at the European and World ones, which are far from being the mirror of our breed. These exhibitions are attended by individuals, who can not judge the quality of their dogs and who think that it is the most successful to get a good result in this kind of exhibition, while their dog gets at the CACIB exhibitions the deserved mark "very good". Another category of exhibitors is made of big breeders, big by the quantity of production and who are looking for making commercial advertising. These exhibitions are most of the time judged by judges who have never judged the breed before or very rarely and never in the country of origin of the breed, they are all- round judges or judges who are officials in the cynological federations. So what plays in the selection of judges is, either to save money by inviting judges who judge many breeds at one time, or protectionism when it comes to judges who are high officials in cynological federations...
Here are ths pictures from the atmosphere: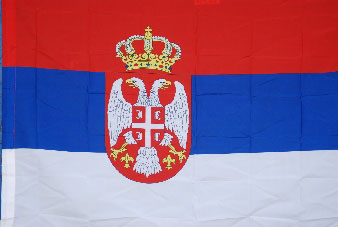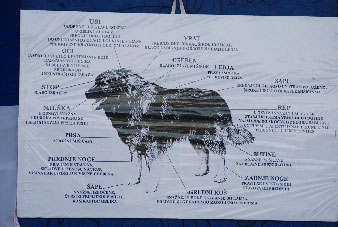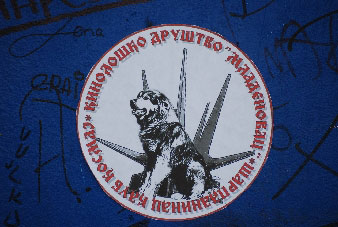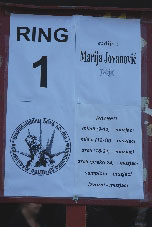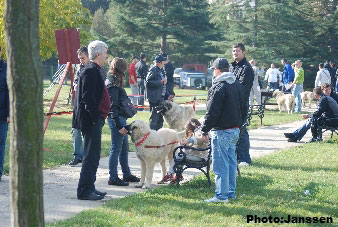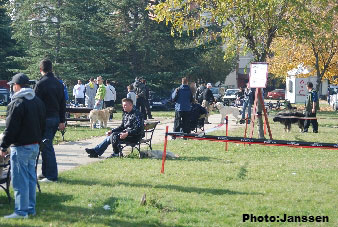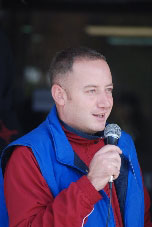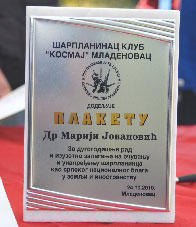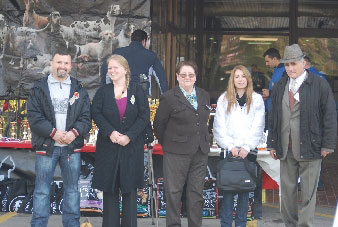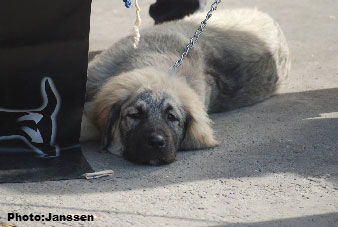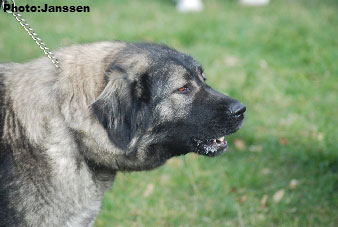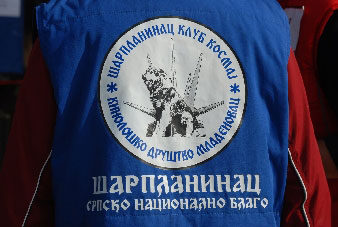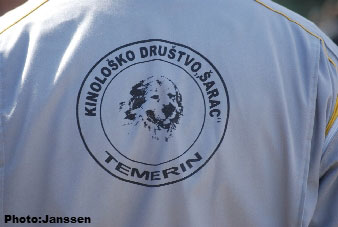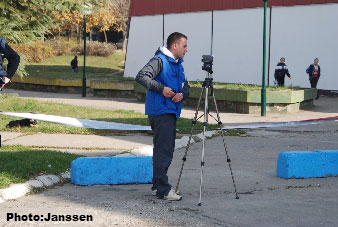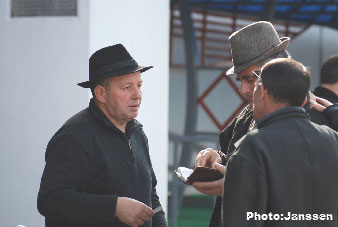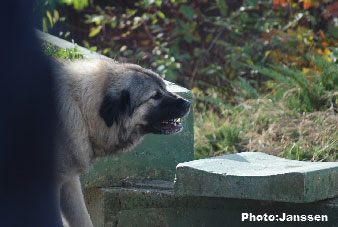 Here are pictures of the dogs,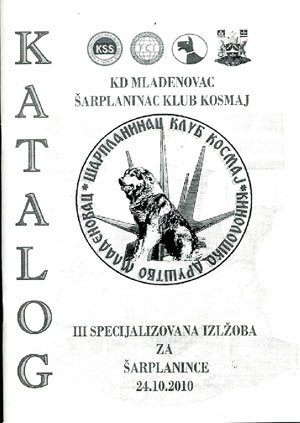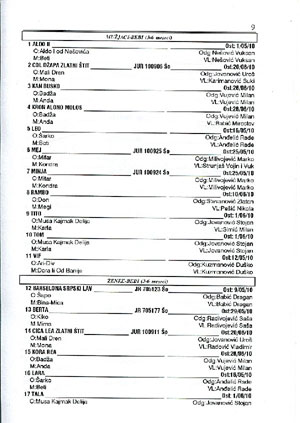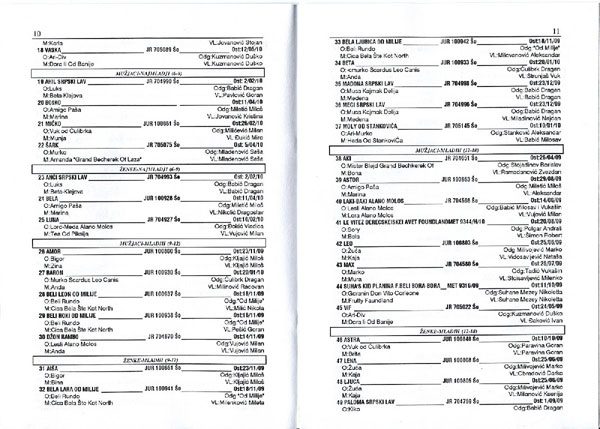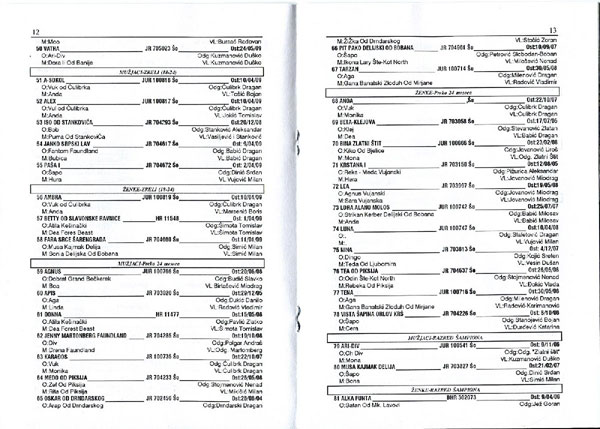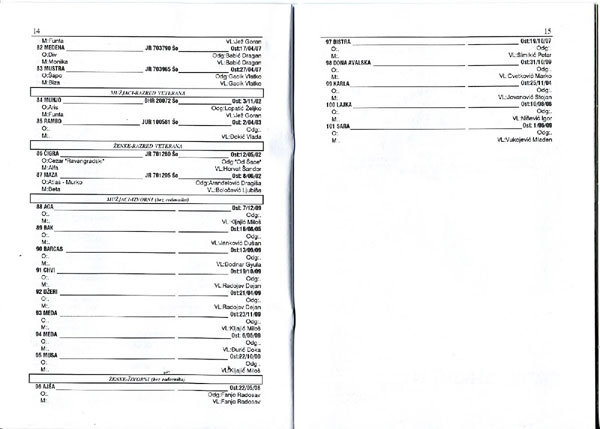 CLASS DE 9-12 MONTHS, MALES
no 26, AMOR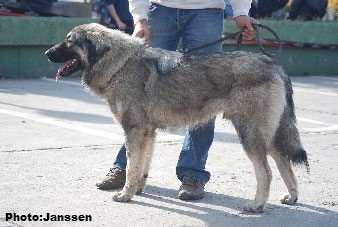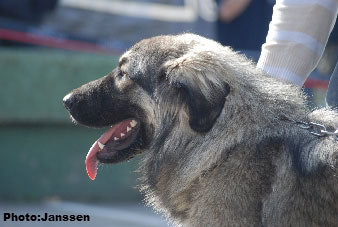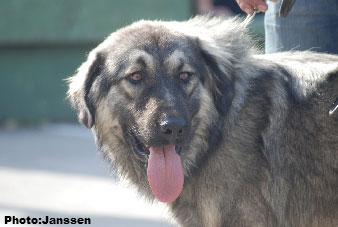 no 27, BARON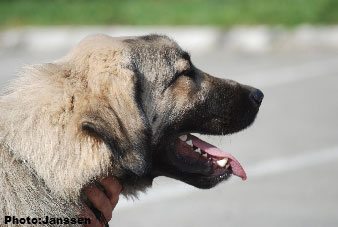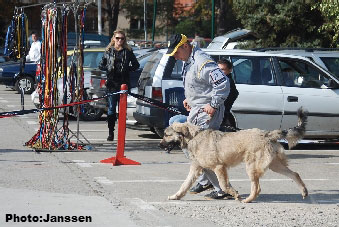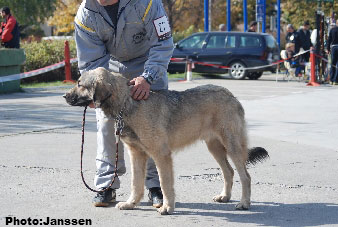 CLASS 12-18 MONTHS, MALES
no 38, AKI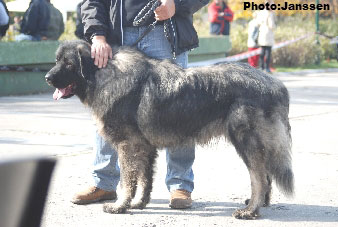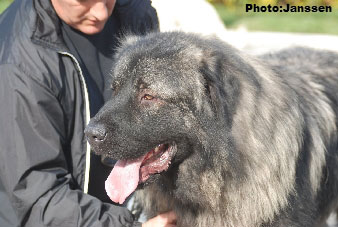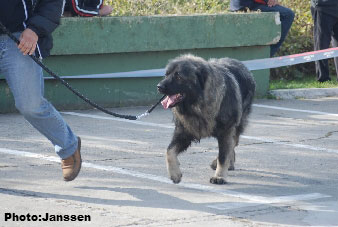 no 39, ASTOR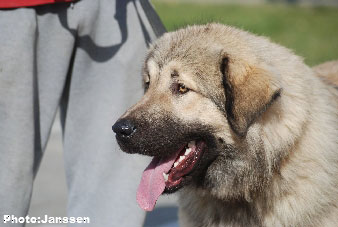 no 41, LE VITEZ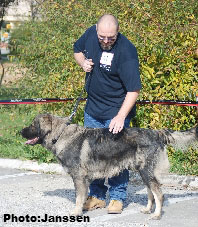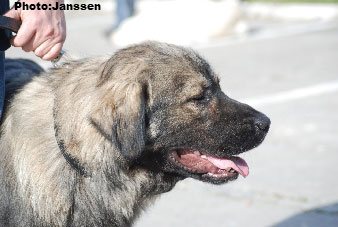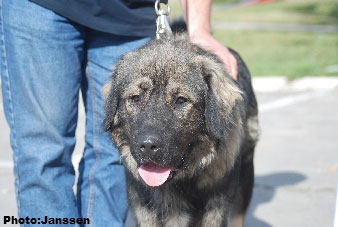 no 43, MAX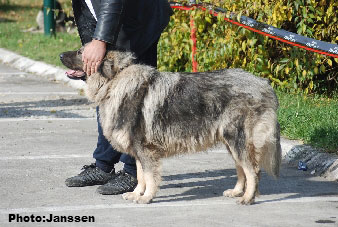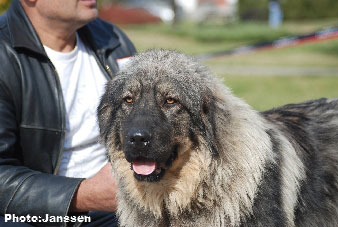 no 44, SUHA'S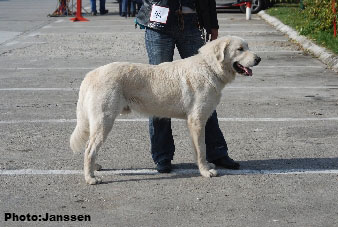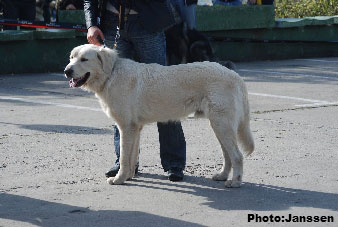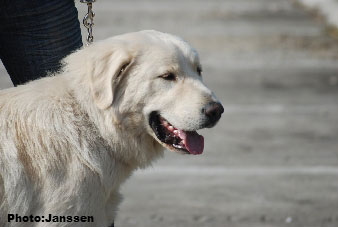 CLASS 18-24 MONTHS, MALES
no 51, A'SOKOL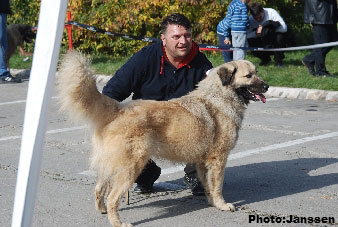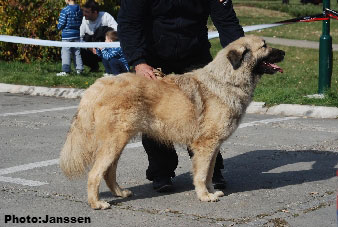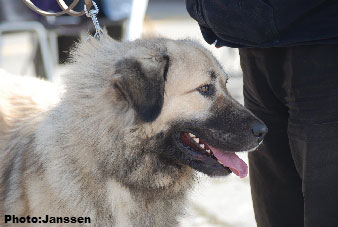 no 52, ALEX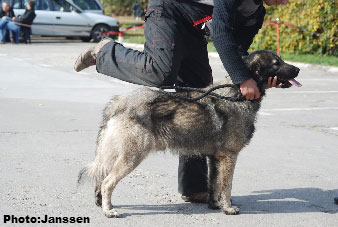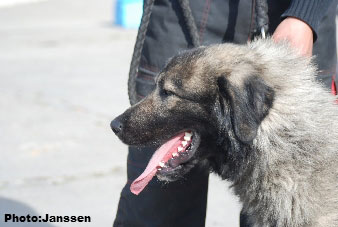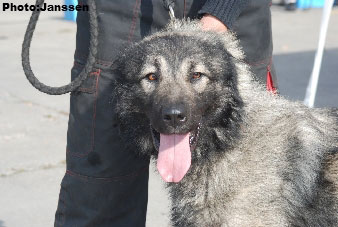 no 53, ISO OD STANKOVICA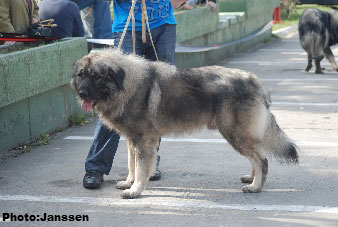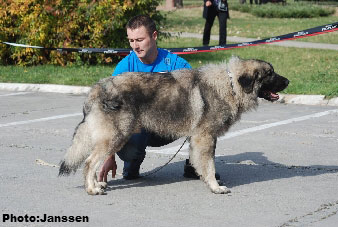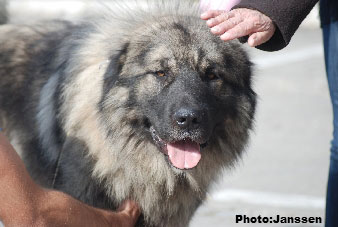 no 54, JANKO SRPSKI LAV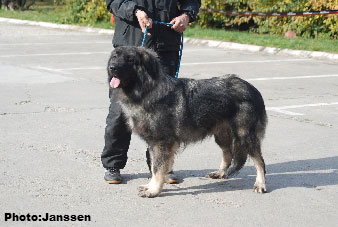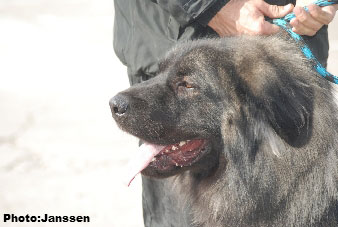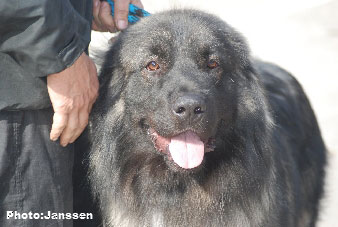 no 55, PASA I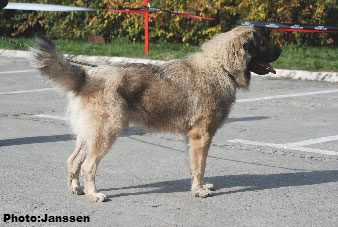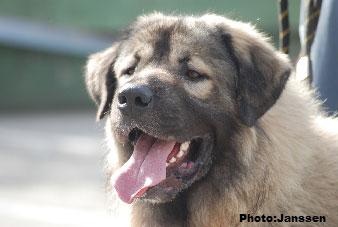 CLASS OVER 24 MONTHS, MALES
no 65, OSKAR OD DRNDARSKOG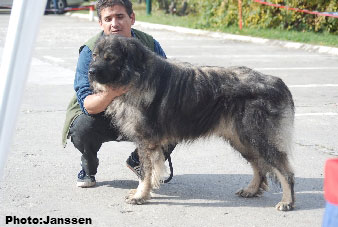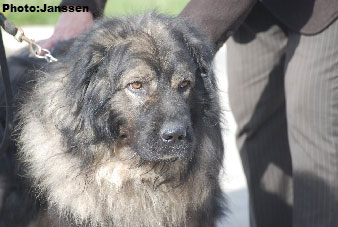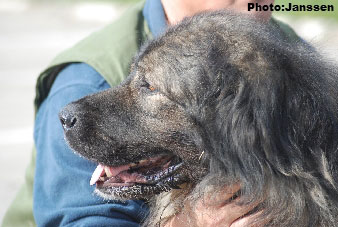 no 67, TARZAN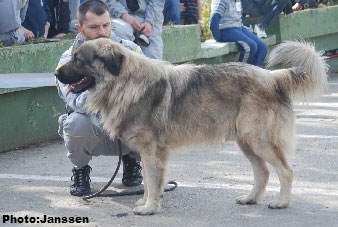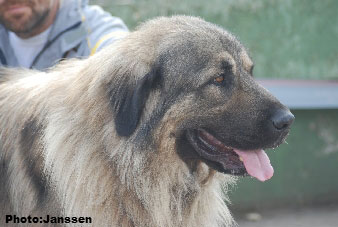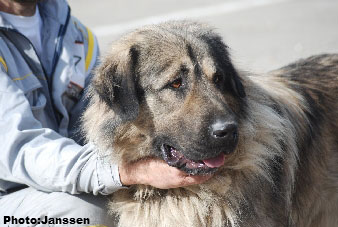 CHAMPION CLASS, MALES
no 79, ARI-DIV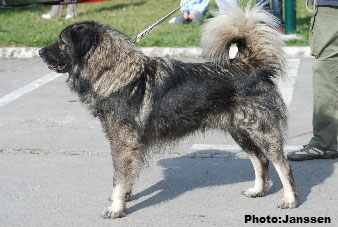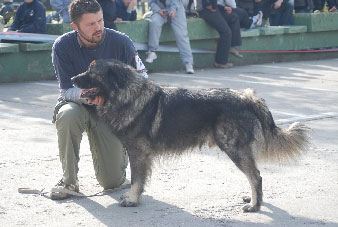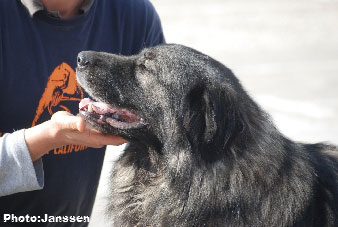 no 80, MUSA KAJMAK DELIJA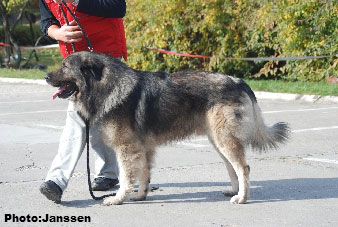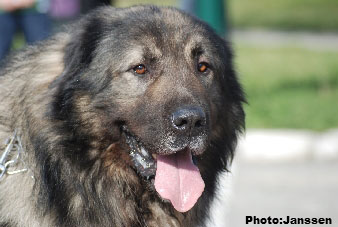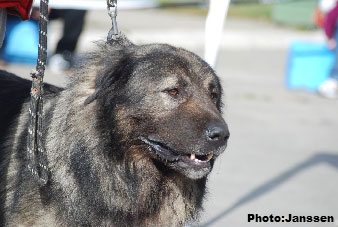 RANKING
BABY CLASS(3-6 months), MALES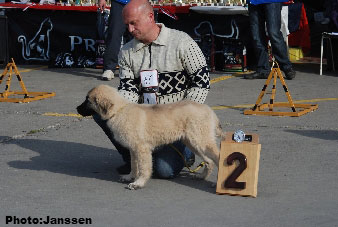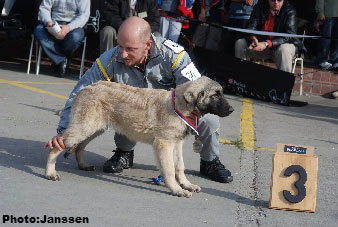 Baby class (3-6 months), FEMALES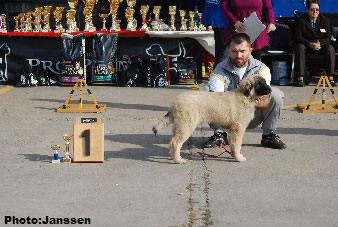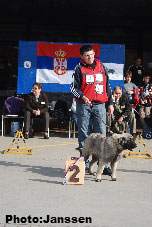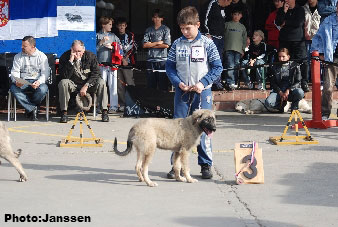 PUPPY CLASS (3-9 months) MALE and FEMALE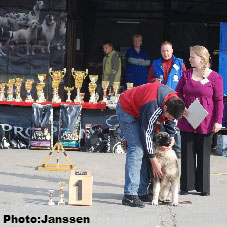 CLASS 9-12 MONTHS, MALES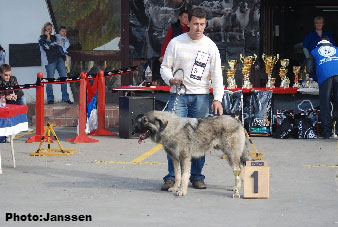 CLASS 12-18 MONTHS, MALES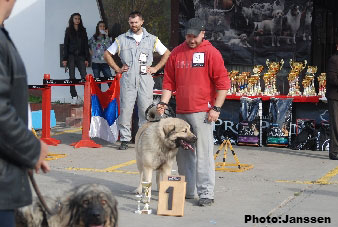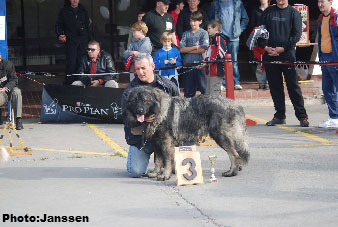 CLASS 18-24 MONTHS, MALES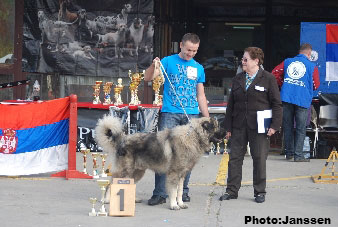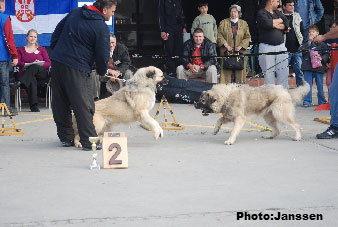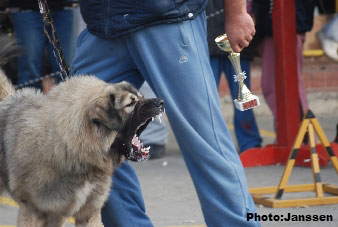 CLASS OVER 24 MONTHS, MALES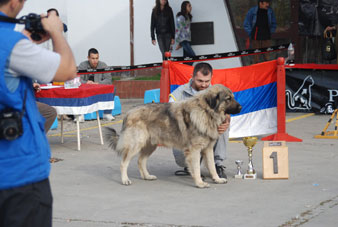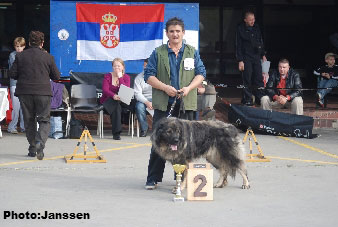 CHAMPION CLASS, MALES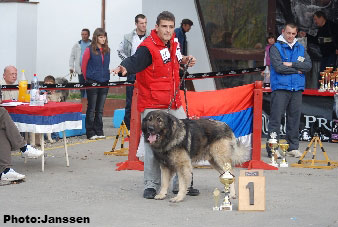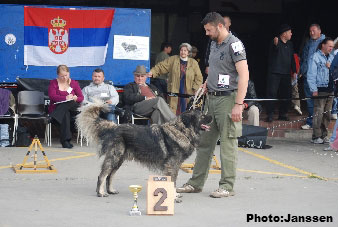 BEST MALE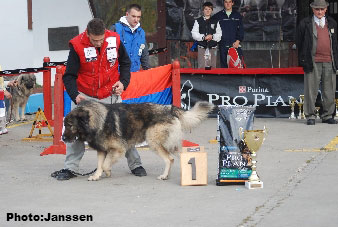 CLASS OF MALES WITHOUT PEDIGREE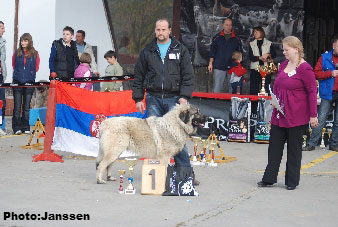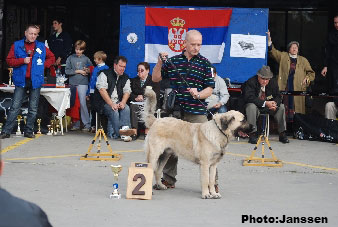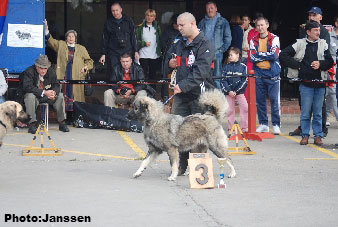 CLASS 9-12 MONTHS, FEMALES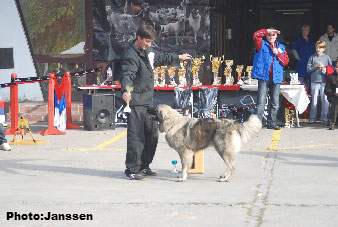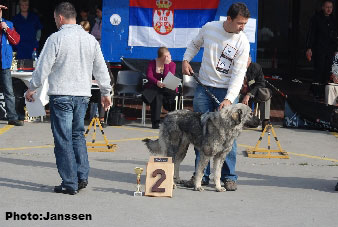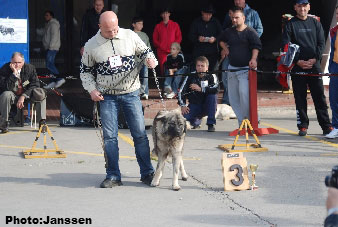 CLASS 12-18 MONTHS, FEMALES
CLASS 18-24 MOIS, FEMALES
CLASS OVER 24 MONTHS, FEMALES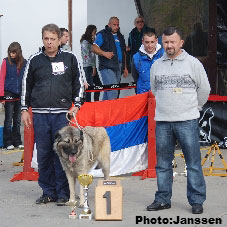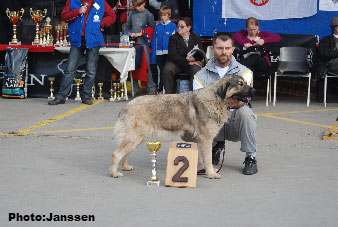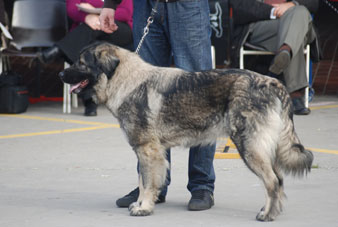 CHAMPION CLASS, FEMALES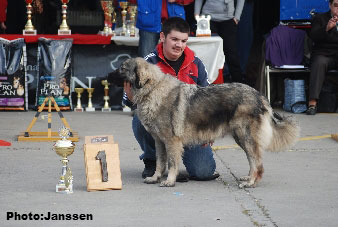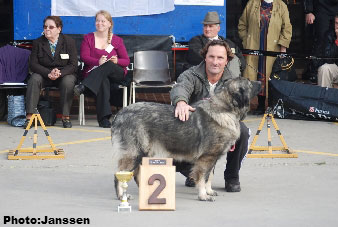 CLASS OF FEMALES VETERANS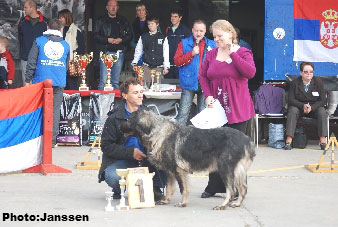 BEST FEMALE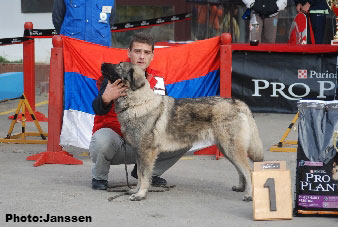 CLASS OF FEMALES WITHOUT PEDIGREE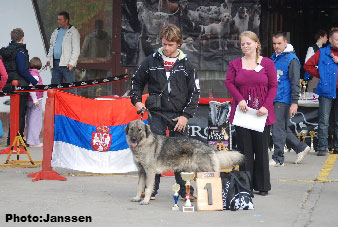 COUPLES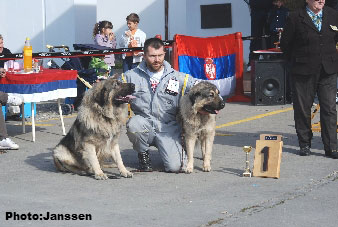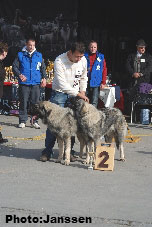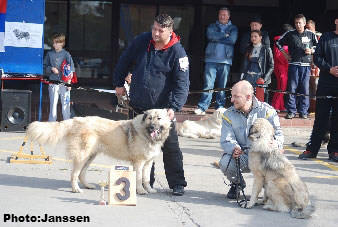 GROUPS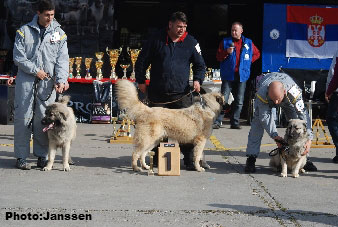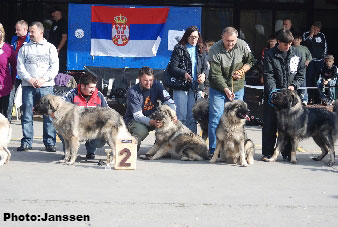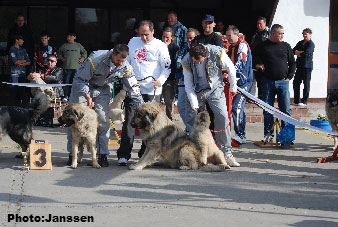 DESCENDANTS GROUP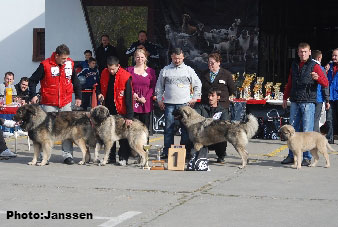 At the end I would like to point out some defaults, especially those who were fairly common with the dogs exhibited, in order that to the level of breeding we work to eradicate it gradually. The most common default was relaxed or open the whole length of the lower lip, or pockets called "zvale" I have not judged the bitches, but this default was sometimes present with them too. From 14 males, 9 of them had this default. This problem was even present with dogs that did not particularly have an impressive head. Here's how it was presented: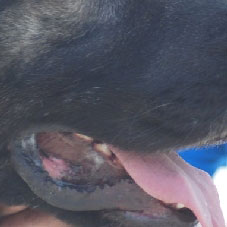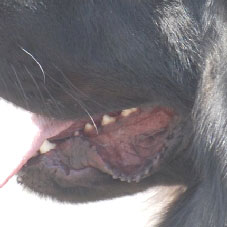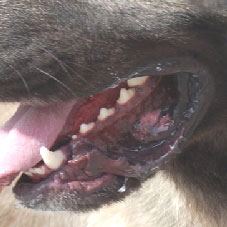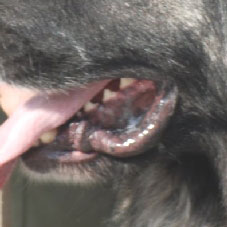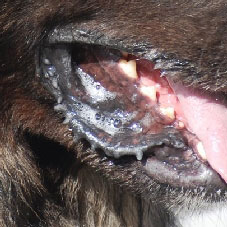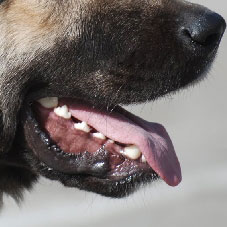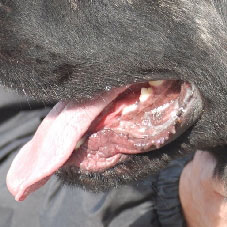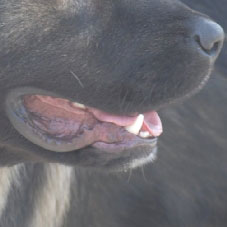 Another fairly common default on the head was a slightly convex muzzle, present with half of the judged dogs, while the standard requests it straight. There were a few dogs with too high muzzles (deep) or at the expense of the maxilla or both the maxilla and the lower jaw. Apart from that there were two dogs with yellow eyes.
It was found that two dogs had a mild form of cow hocks, barrelled ribs in one male and one bitch, the elbow located low with one male, a poor quality of the fur in two dogs, soft wrists in two dogs. I was embarrassed by a tail that was high set on and that rose above the right angle with each little excitement. In some cases there was evidence of more open angles to the joints of the knee and hock.
What was positive: there was no problem regarding the relation between the body length and the height at withers, a straight and strong back with all the males. In all the cases, except in two, teeth were in scissor bite with perfectly aligned teeth, healthy, strong, big. The pigmentation of the visibles mucous membranes was in most of the cases excellent.