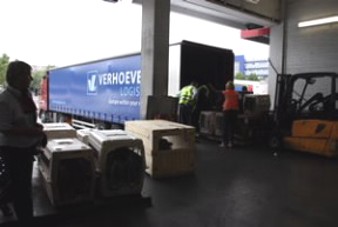 Here is an update on my last story. My family and I moved to Canada on the 25 August 2008. We are living in Northern Alberta about 20 km north-west of a town called High Prairie. We brought all our border collies (13) , 3 Sarplaninac and 2 Sivas Kangals.The Kangals where for other people who where wanting the Kangals as Livestock guardian dogs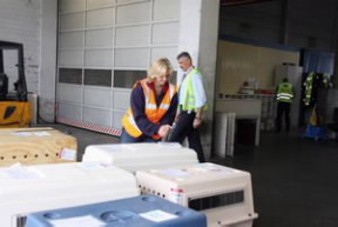 The move and flight went really well. None of the dogs had any stress or problems. It was just a very long trip with the dogs travelling more than 22 hours. All the dogs behaved themselves very well.


We are living on a farm next to a national park. Our farm is surrounded by wilderness with a lot of wildlife around. We have a lot of predators in the area, coyotes, wolves, bear, fox, wolverine and free roaming dogs. We also have very many moose and various deer species.
We intend starting a large sheep flock and want to go to 1000 ewes fairly quickly. As we knew a few years ago that we will be farming sheep with many coyotes and wolves we would need to have extra guardian dogs. We have had a Sarplaninac before as well as a CAO (central Asian ovcharka). The Sarplaninac was a great dog and we decided to look for some Sarplaninac to bring to Canada with us.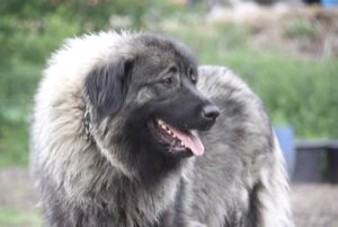 Our oldest dog is Alaska, after that we bought Lord Beli Ste Kot North from Czech Republic. He is a white Sarplaninac. After that we looked for another bitch, she also came from Czech Republic. We call her Fena but her official name is Debela Medi Ste Kot North. These dogs have grown up with the sheep and are now also living constantly with the sheep.